When wanting to respond to a question only with numbers then that is when you select numbers as the response of a question. Please take into account that once you choose number, the respondent can't add any letters to the response.
First, go to your chosen template or create a new template.
After, go to step 2: add sections and items. Then click on the desired question or add a new question.

On item, you can select the question type.

In the help box, you can guide the respondent and type a hint which is shown in the picture below.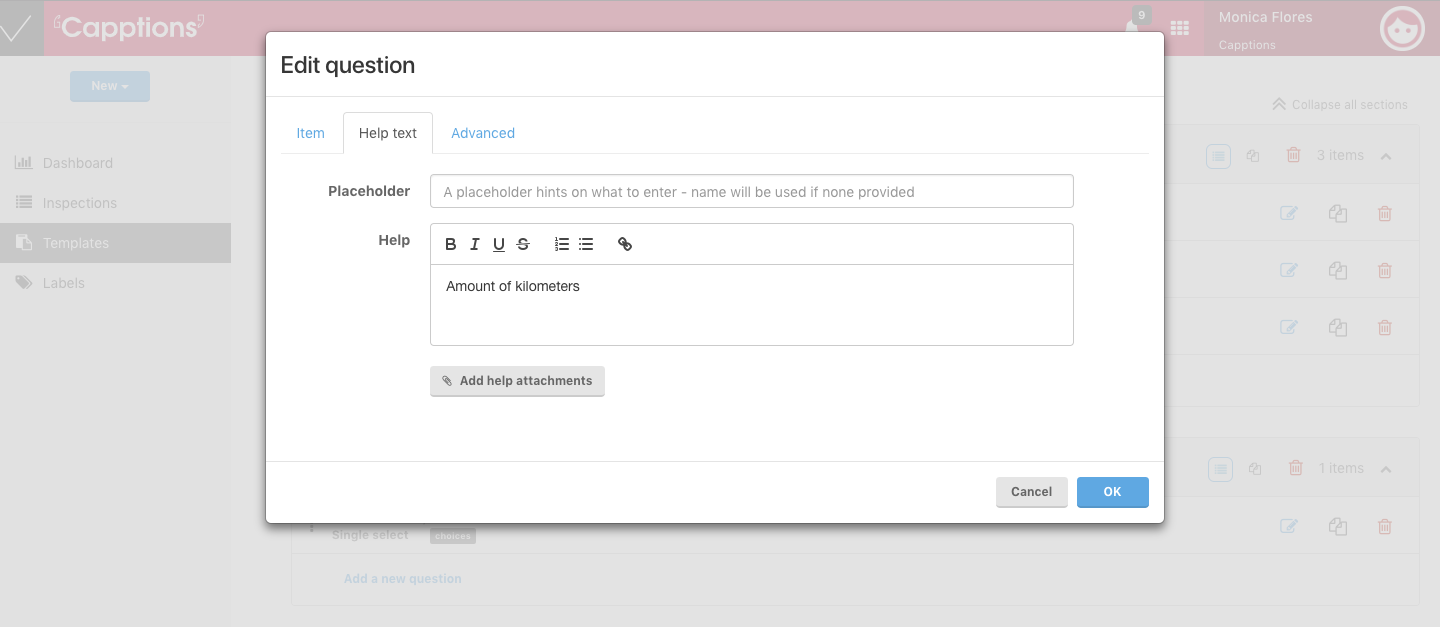 In advanced settings, you can add a prefix and suffix. For example, you can add km as a suffix so the respondent knows that it will be in kilometers, then there is no need for a help text.