To make sure inspections are conducted on time and the users don't have to remember their recurring tasks, we have a functionality called: scheduling.
Take a look at our video and if you want a further explanation then scroll down to continue reading our article!
How does it work?
This feature consist of a number of fields:
Add users: Which users are allowed to fill in the inspection anytime?
Add users: Which users need to fill in the inspection on the schedule?
Add teams: Which teams need to fill in the inspection on the schedule?
Start date: Set a date when the inspection has to be conducted for the first time
Time to complete: Set how long the user can take to complete the inspection.
Recurring: What is the frequency of this inspection?
Key: What is the subject of the inspection?
- If there's a key identifier in the current template, it'll be shown here (in the screenshot it says 'Project'.
If you want to add another assignment (e.g. for a different location/asset/project etc) click on the blue 'Add a scheduled assignment' underneath your current assignment
The grey bar on top of the fields shows the summary of your assignment.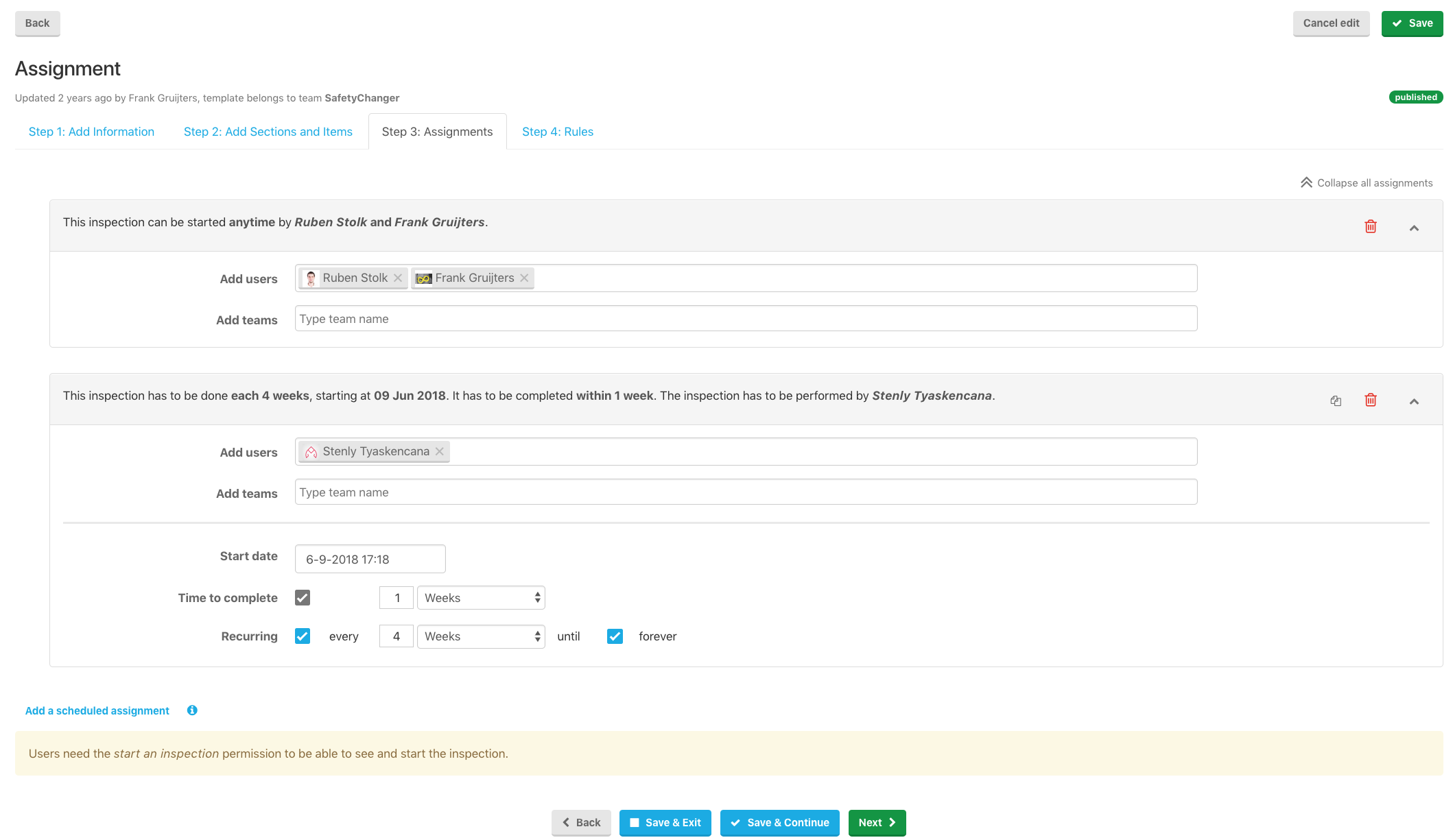 But, what if not every assigned user needs to complete the inspection, but only one? We've got you covered! Check it out