Do you want to inform a (particular) group of people about the observation, case file, Capption, actions, and all the steps that you've taken? Create a publication!
There are two ways to create a publication.
Create a publication directly from a case file. If you want to do this, read this article.

Create a publication

Go from the Dashboard to Publications in the right menu.
Hit
in the upper right corner to create a new publication and select the existing case file.



Select the information you want to be published and turned into a publication.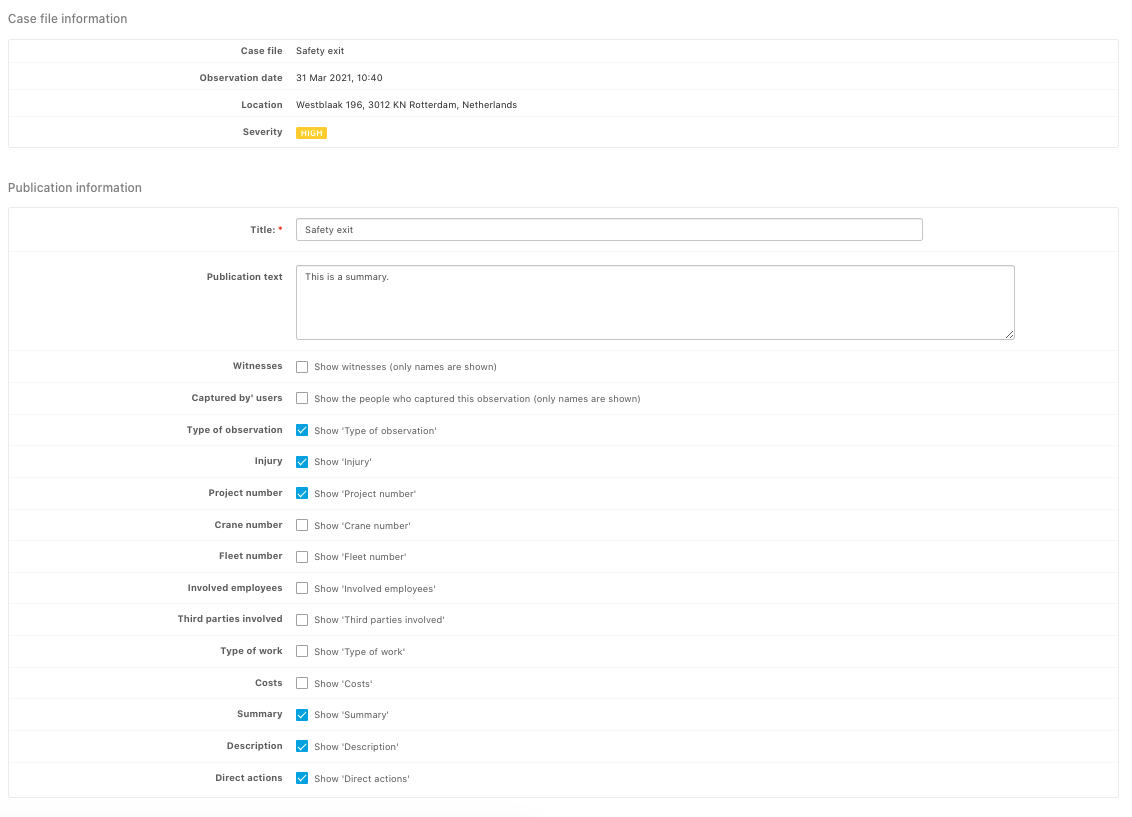 Select the users or teams you want to share this publication with


Check the box if you want the media to be shared in the publication.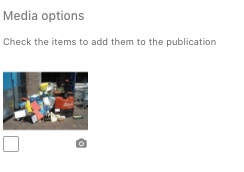 Hit 'Publish case file" and the next screen will pop up.

The publication is now sent to the assigned users. They will receive a notification and e-mail that a new publication is available.