What is the difference between saving and completing a scheduled Capption?
Simply put:
Saving (the Floppy disk icon) means syncing the current inspection progress with the server to resume at a later time.
Completing (the Check mark icon) means you're done with the inspection and all necessary information (answers, media, signatures, comments) is attached. You cannot change the content afterwards.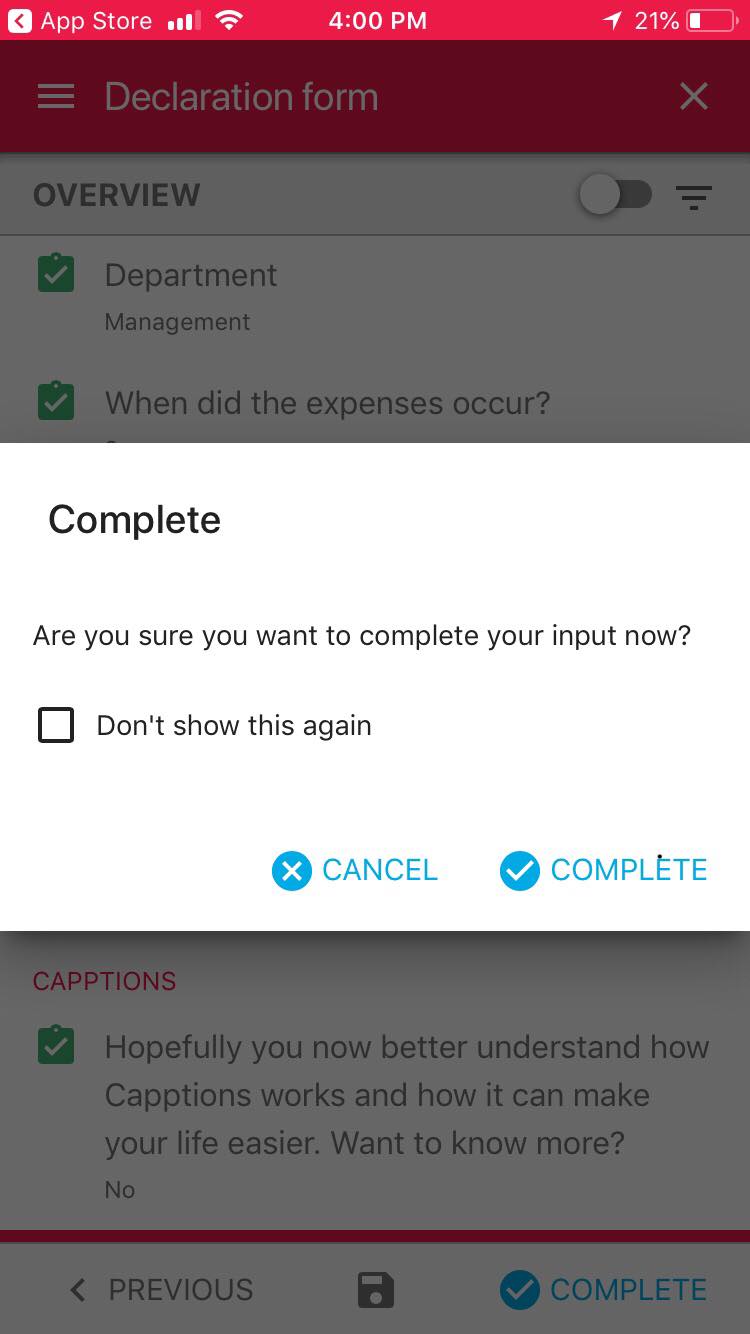 To resume a saved Capptions, go to the 'in progress' tab in the home screen (see below) and select the inspection which you wish you resume: