The new Capptions platform home page
Whoa! A brand new home page in the platform! More information from the different modules is available right away.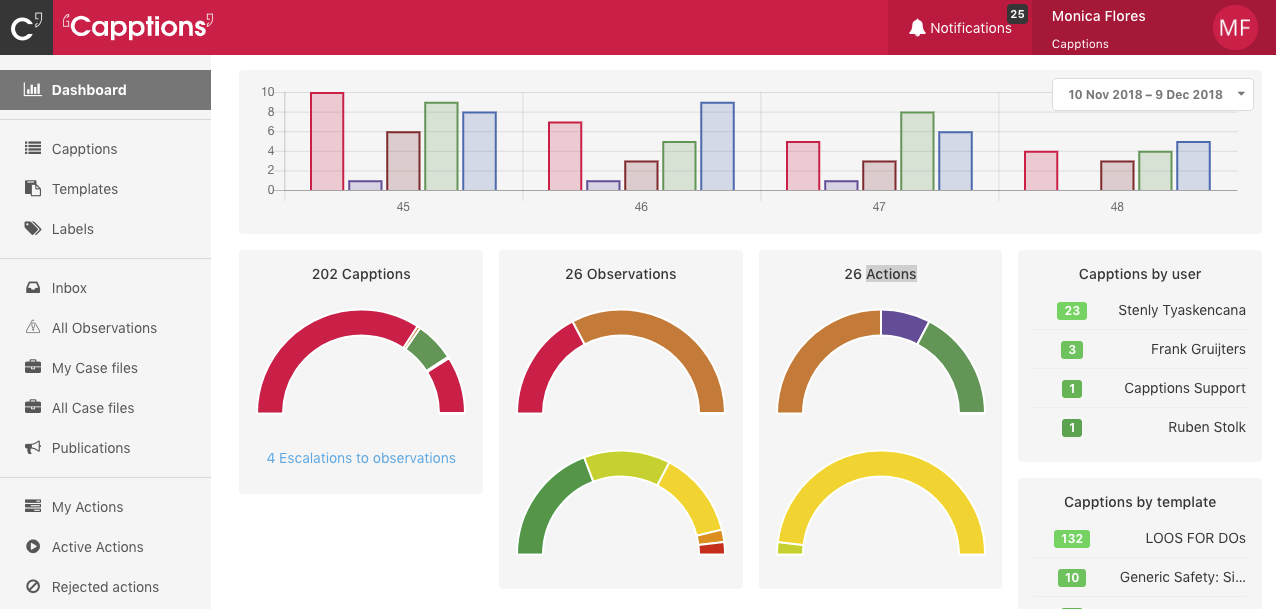 Besides that, we've changed Inspections to Capptions. You can now have all your forms in the Capptions section. On the left hand side, you can start Capptions, Observations and Actions.
To chat with the Capptions team, click on the red button at the bottom right of the page.