Observations & Case files
Restore deleted case files
If you accidentally deleted a case file or just want to restore one, read this article to know how to do this.
Go from your homepage to the case files in the left sidebar

Select the Current status filter, to filter case files with the status: Deleted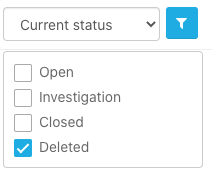 Hit the Options button in the upper right corner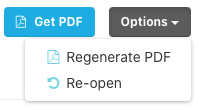 Hit Re-open to restore the case file. The case file is then available in the overview of all case files.