New functionality
¡Ahora también hablamos español! - The full platform is now available in Spanish (here's how to set it up)
French supported in mobile app: From app version 3.5.0 the app is also available in French
Dashboard enhancements: we've made a lot of changes to the home screen. The data that is shown is now more clear. And the good thing: you can click through on the graphs to see the actual data!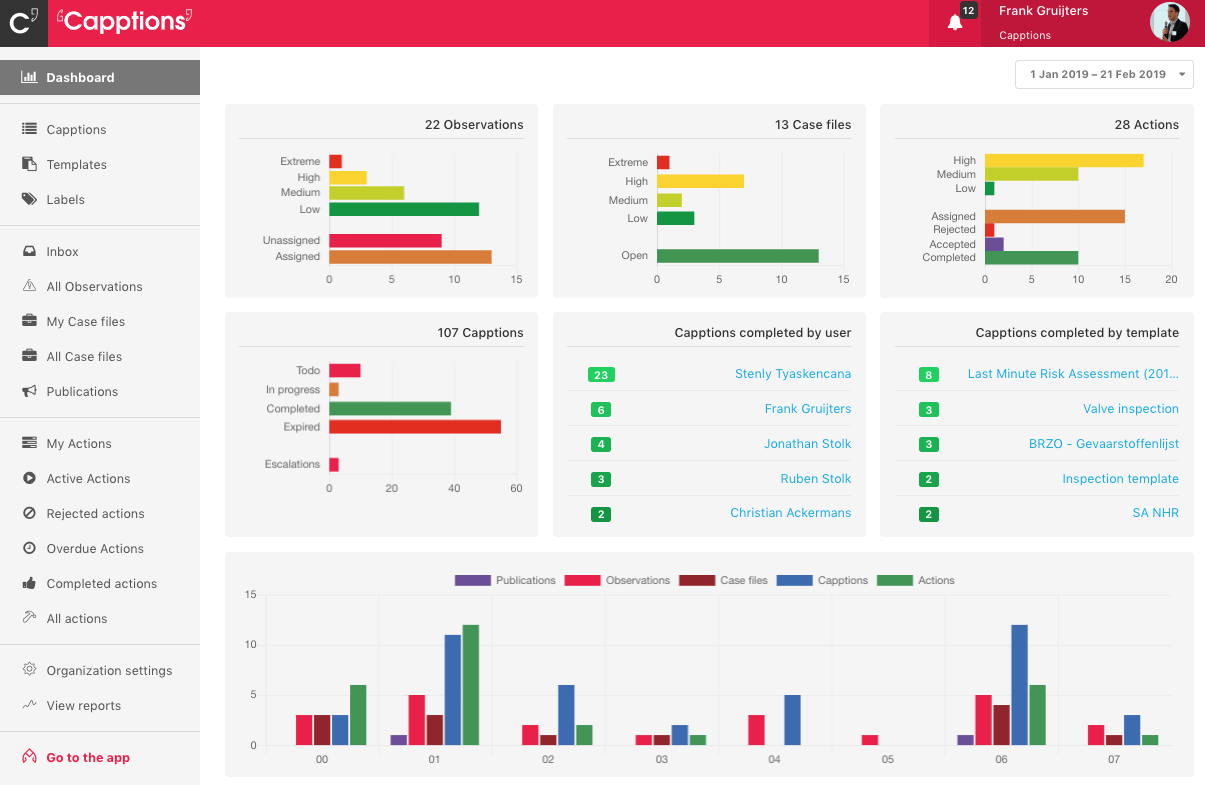 Bug fixes
Items in case files are now fully translated
The maximum number of characters in the action overview is limited
When a pdf is added as evidence to a question, the file is now included in the email with the report
Restoring a deleted Capption now goes back to its original state again (To do > Delete > Restore > To do)
Action export to Excel included status updates and case file details
Case file details are now visible to all involved people with the right permissions