You've created a template, but you want to make it accessible for editing by other users. Here's how you can change the team for a template.
Go to the template you want to change teams for and click on 'options' in the top right corner

2. Click on 'move team'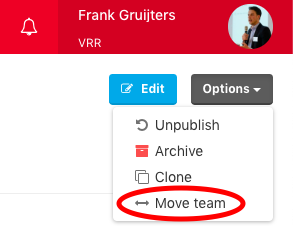 3. Select the team from the structure: type the name or open the drop down to select one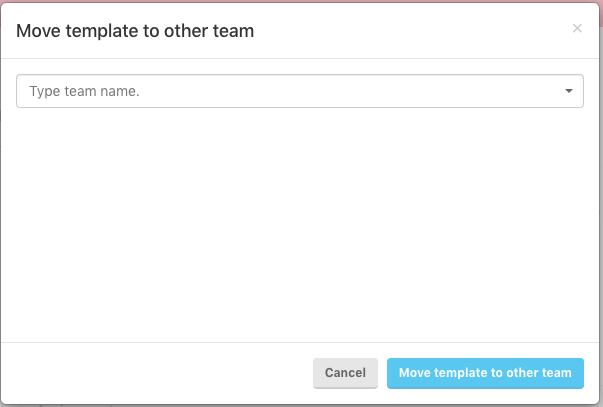 4. Click the blue button 'Move template to other team'

Now the new position in the team structure will determine what users can edit this template.