Checking
If you want to let people know you checked a certain Capption and use this for reporting matters, then keep on reading this article to find out more!
Only for admins!
Go from your homepage to the left side bar and hit 'Capptions'.
In the search field look up the Capption you want to check.

In the image below you can see that the state is 'Completed' and the Checked by field is still empty.

Hit the reference number to open this Capption.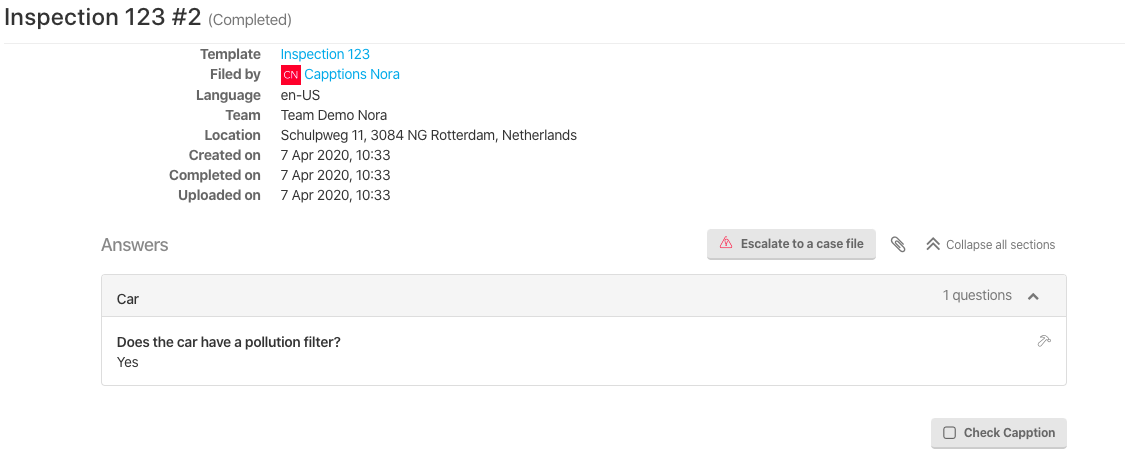 In the lower right corner you have the option to hit

and check it.
The state will change to 'Checked' and the Checked by field is now filled in.