The function to manage Capption is available only for the users with 'Manage' permissions. Please contact your organization's administrator for access related issues.
After logging-in (login process here), you will see 4 fields. Click on 'Capptions' to proceed.

Dashboard - This is the default page when you click on 'manage Inspections'. This dashboard is a one stop shop for all incoming activity pertaining to inspections.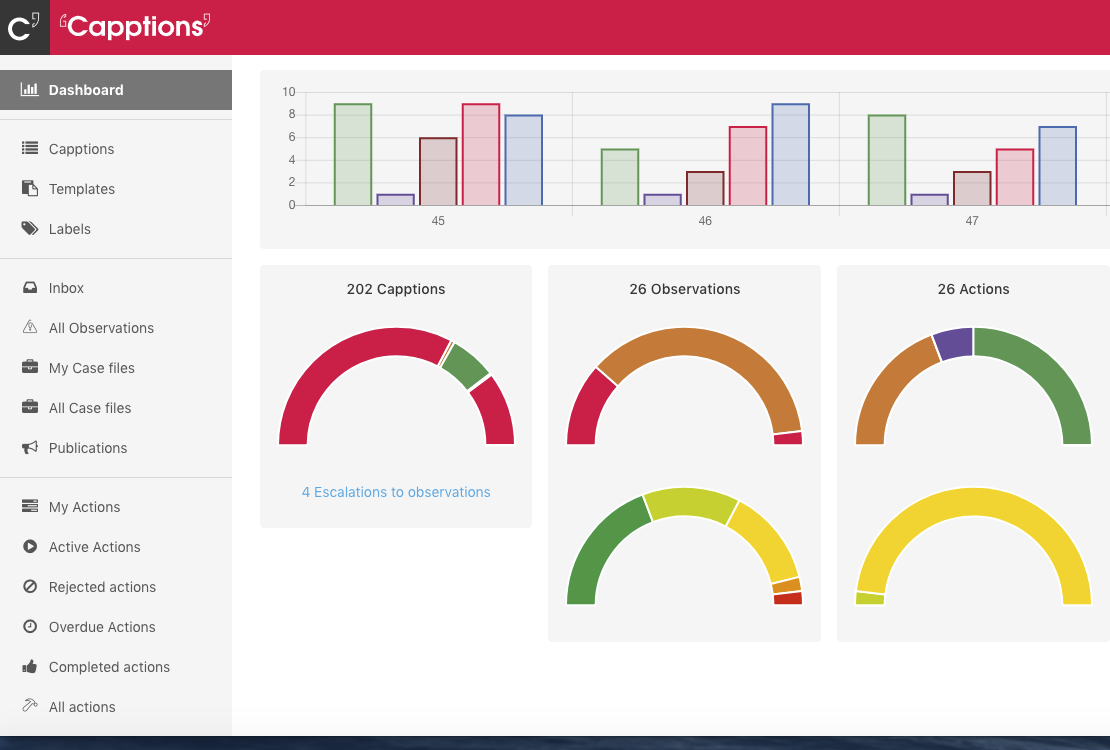 2. Capptions - This tab provides a comprehensive summary of each Capption. You can further click on each line item to view the details like each response along with evidence/attachments.

3. Templates - This tab shows a list of all available templates within the organization. Clicking on each template to start editing it or see a list of questions in it.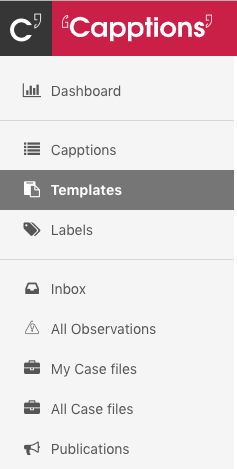 4. Labels - This tab shows a list of all created labels within the organization. Click on each label to see more information such as colour, description and in which templates the label is being used.