Notification preferences
Every user can login to the web environment (go to companyID.Capptions.com and log in). All notification settings (as well for the mobile apps) can be managed from your here.
Go to the upper right corner of your screen and click on the settings icon next to your name and choose 'Notification preferences':

The following screen will appear where you can manage all the notification preferences for mail, web and push notifications (for your mobile apps*):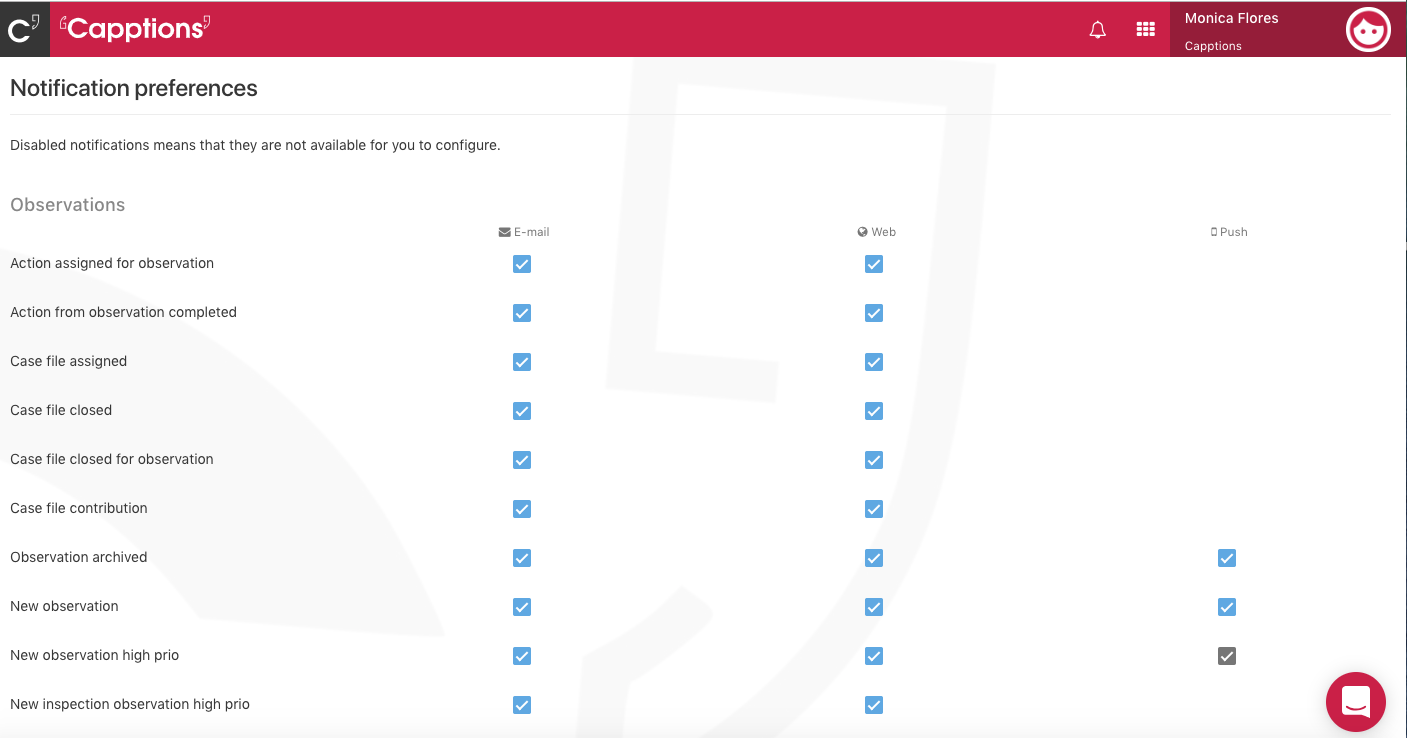 Depending on the choices of your administrator you might see fewer checkboxes in your screen.
By default, all notifications are enables (checkbox checked).
Different kinds of notifications
There are three kinds of notifications that can be triggered:
Note: Some of the email and push notification settings can also be managed from your smartphone. See more information about this here.
If you like more detailed information about what events exactly trigger the notifications, check it out here.