Users with 'manage' permissions can create case files from the inspection fill-outs. This feature enables users to take action in case of non-conformities and/or observations that need to be taken care of.
Go to 'Capptions' inside 'Manage Capptions'.

Click on a template to view detailed responses.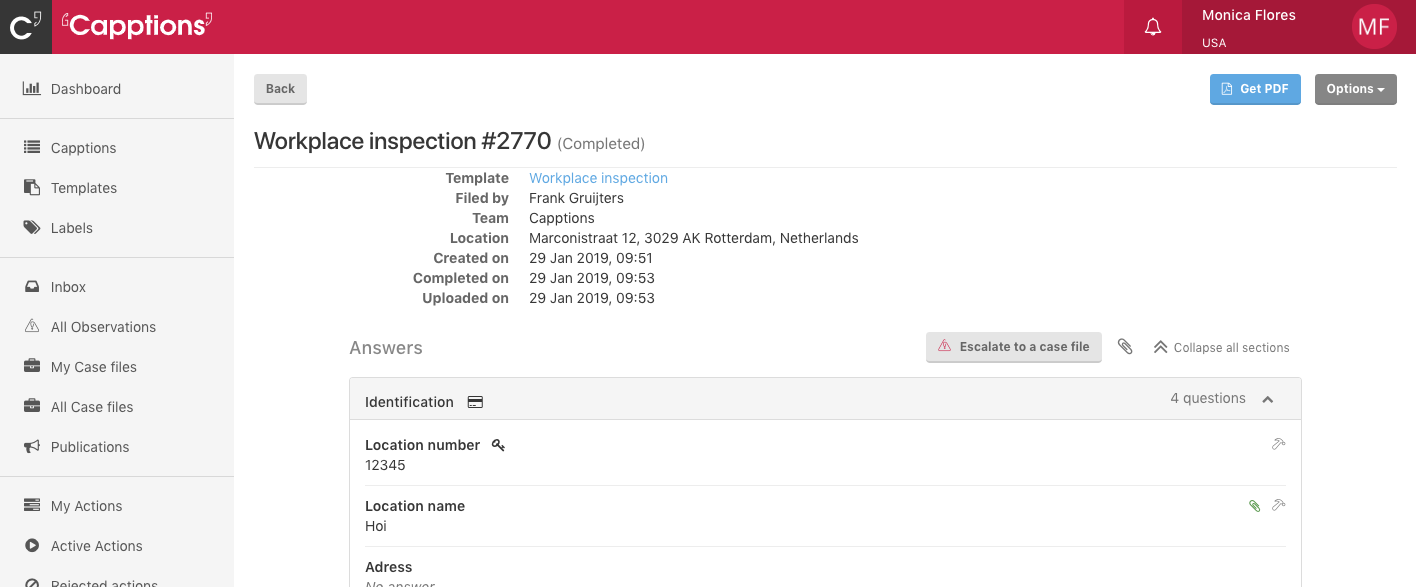 2. Once you see the detailed response, decide the response that needs to be converted into a case file and reported. Click on 'Escalate to a case file'.

3. After you click, you can see the checkbox against each question, to select it. After this, type in a name, choose a severity and click on 'Create case file' to proceed.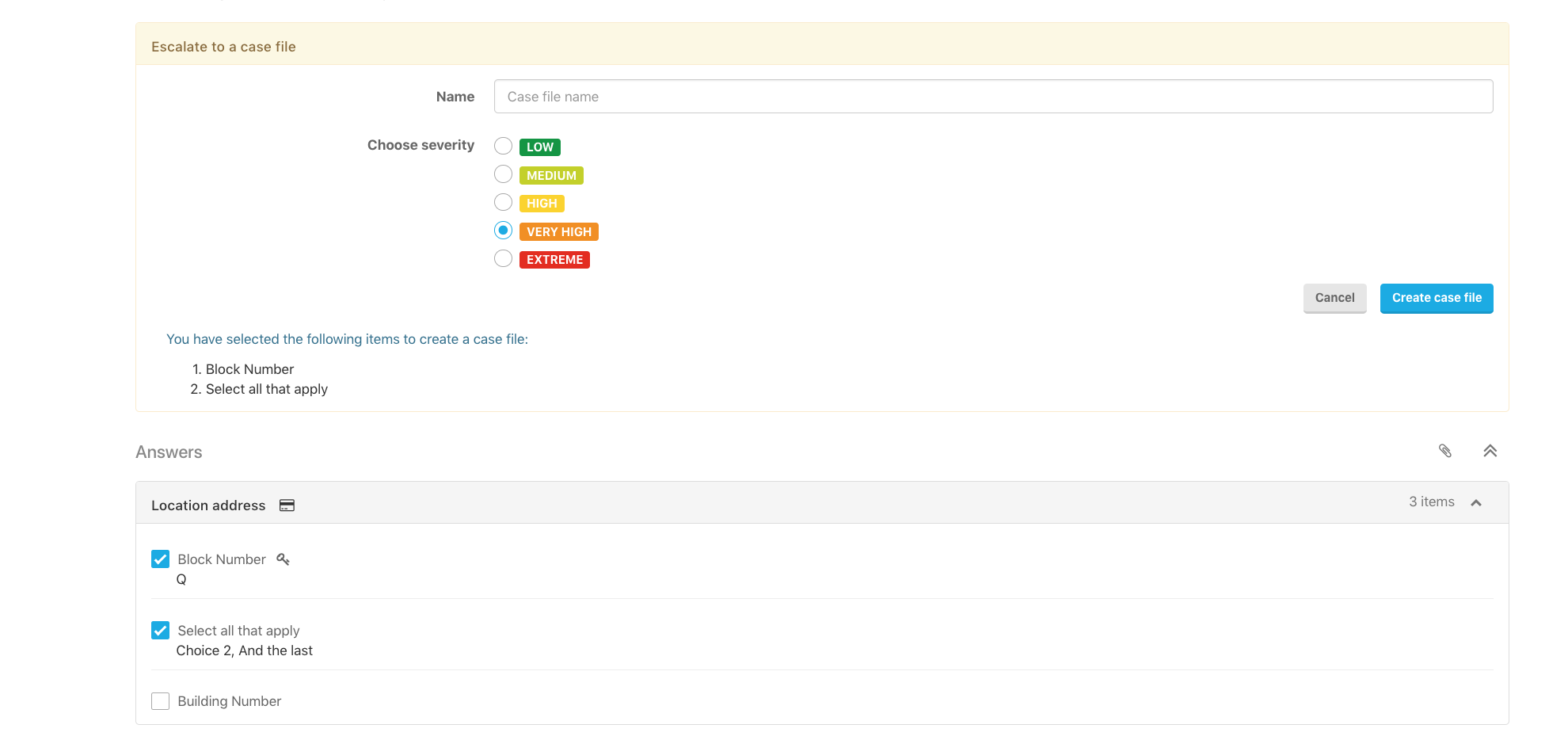 4. You will see this screen once your case file has been created.

You can click on 'Go to case file', to view the details of the case file and proceed to adding more details/enrichments to it. This case file can be used to create and assign corrective/preventive actions as well.
5. This page also displays all the details of escalation from this particular Capption.