Here is the first step video about creating your own template! Check out the description below.
Start from the home screen by clicking on 'Manage Inspections', then click on 'New' > Template, see the image below

2. You'll now see the screen below.
3. Add the name of your form in the 'Name field', this field is obligatory. The name of the form is visible to end users, so make sure it's clear what the form is about (e.g. Weekly workplace inspection).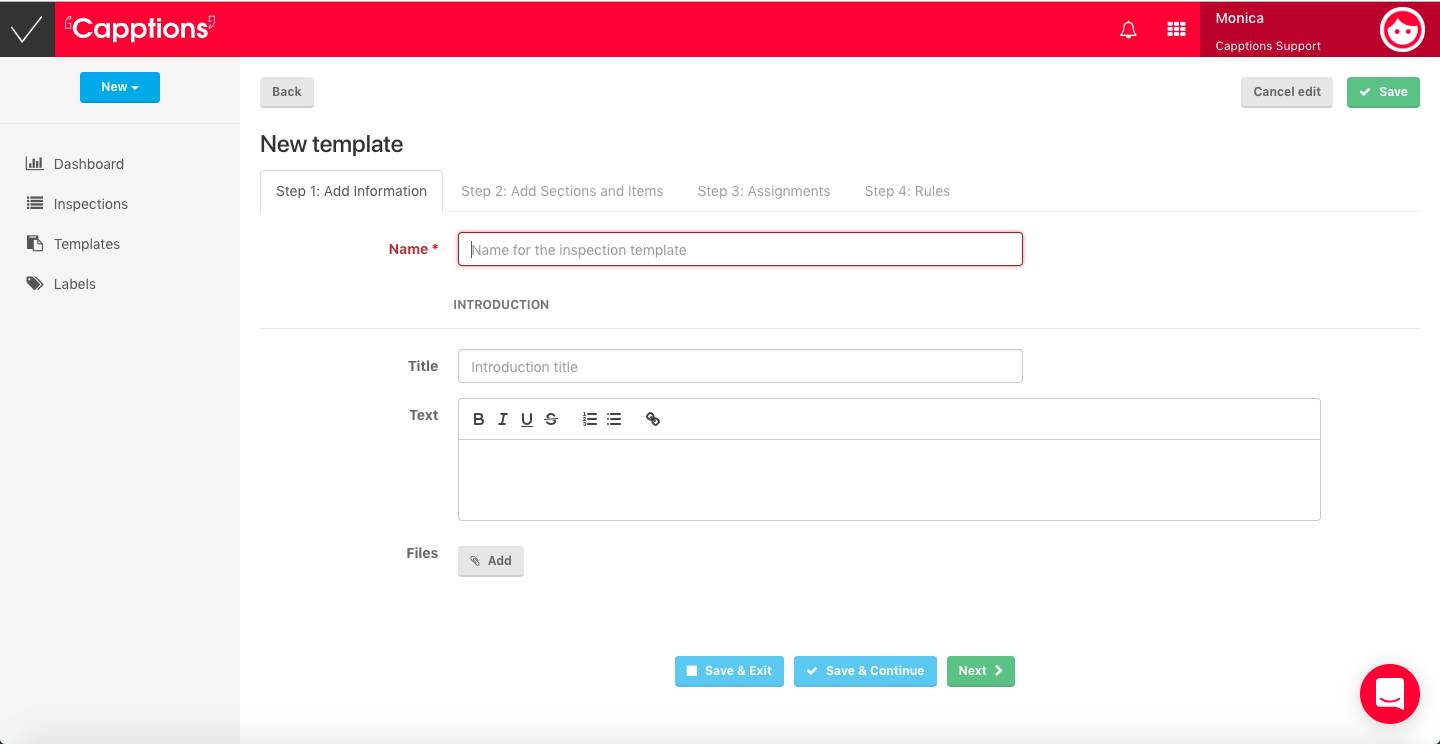 4. Then there's the introduction. This is the front page of your template, you can add instructions, or even videos, images or pdf's here to make sure your colleague is well prepared for the inspection. If you leave these fields empty, the inspector will directly proceed to the questions.