Start by clicking the Add rules tab when you're editing/creating a template.

For this article I've created an example question: Has the car a pollution filter? Add a rule to this question by clicking on the + Rule on the right.

The menu below pops up, you can start adding an IF (what are the conditions?) and a THEN (what should happen?)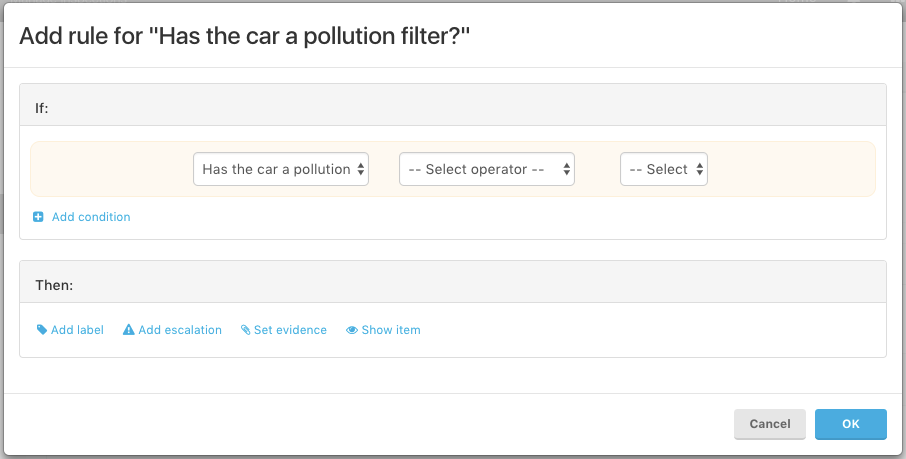 Choose 'Add escalation': Create an observation out of this answer; meaning the question, answer, added attachments (if any) and the key identifier (if any) will show up as an Observation in the Manage Observations module of the platform. This is for following up on deficiencies.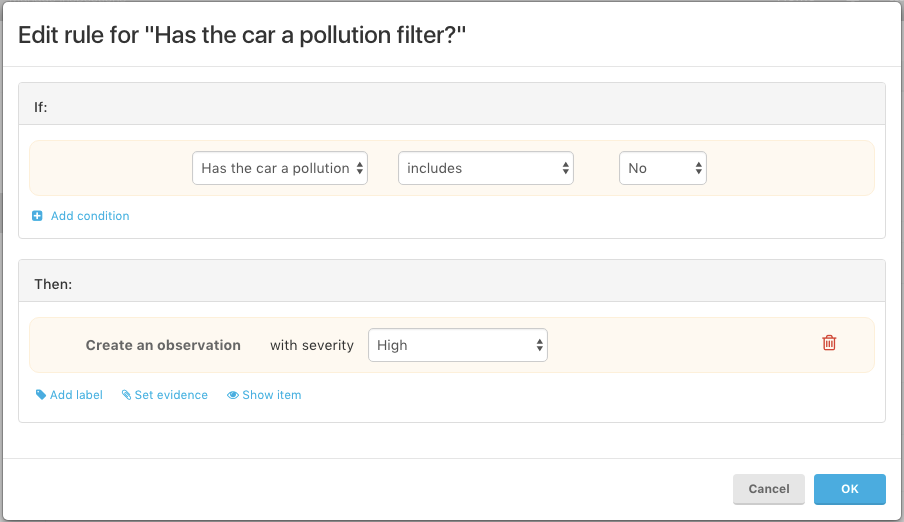 For further information on adding rules to a question, check the full article