Assign an Action While Filling out a Form
With our new updates, we've added a comma after filling out number typed questions. This is very useful, for example, when needed to fill-in the temperature or weight of an object.
Also, you can see a small hammer next to each question. This indicates that you can now assign follow-ups. You can assign an action for a certain question without the use of an observation in the case file.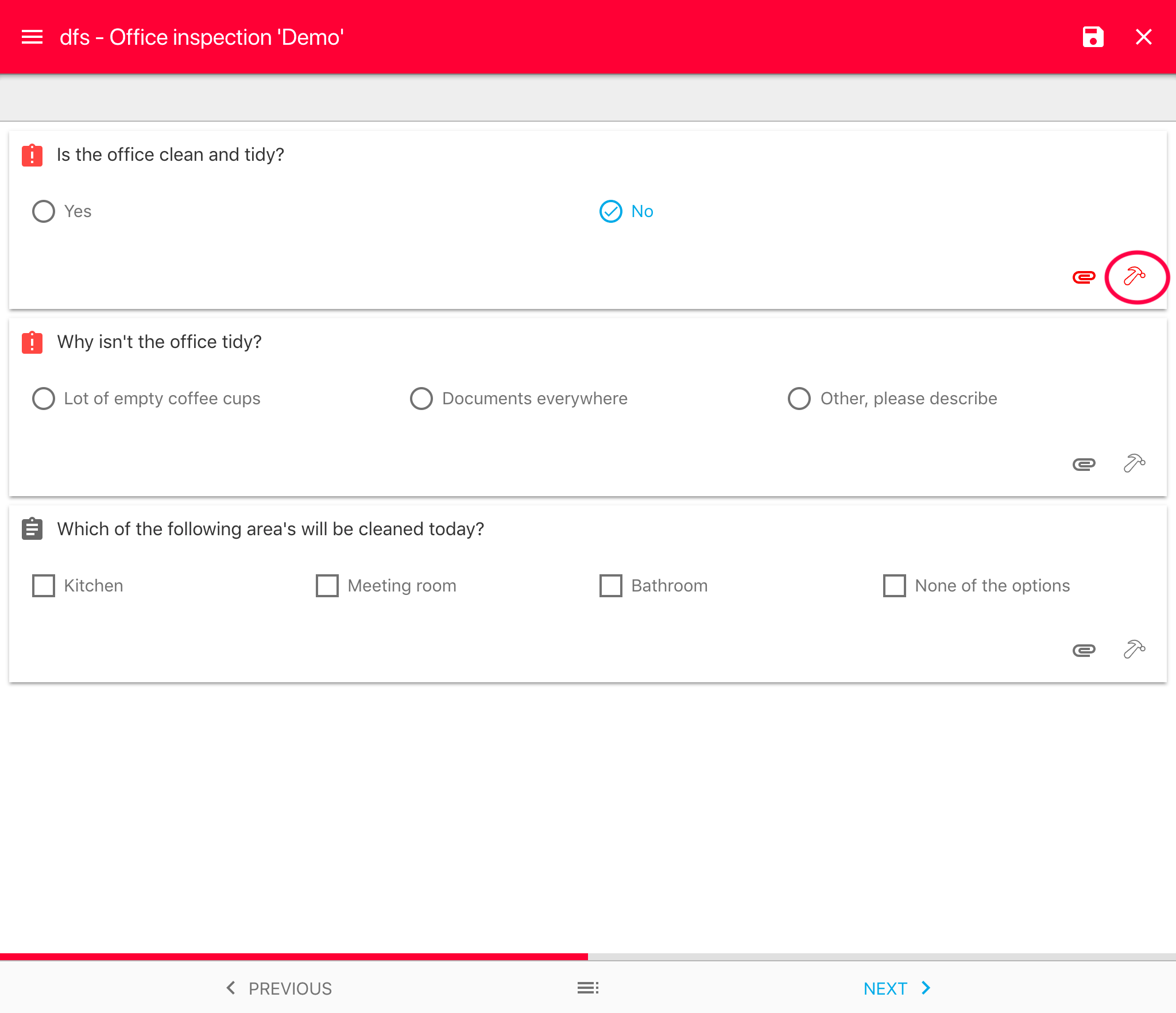 If you answer no to a question, then the hammer appears red. This means that you have to assign the question to another team member. A white sheet pops up and the title, action holder (person being assigned the action), date in which the person needs to do the action, the severity of the action, and a small description of the action need to be filled-out.