Capptions provides a Capptions builder that makes asking questions and finding answers easy. Build your own several types of Capptions in seconds. Making and managing safety and quality types of Capptions is simple and easy with 'Capptions.' Please keep in mind that Inspections is Capptions due to many of our customers working with many different types of forms that are not just inspection forms.
The types of Capptions consists of the mobile application called 'Capptions', which is used to fill any type of form. This data then flows to Capptions' overview under the function 'Capptions'.
The Inspections module is seamlessly integrated with the rest of Capptions' platform.
Start an inspection
Users can conduct different types of Capptions via the Capptions' app for smartphones and tablets, or using a web browser.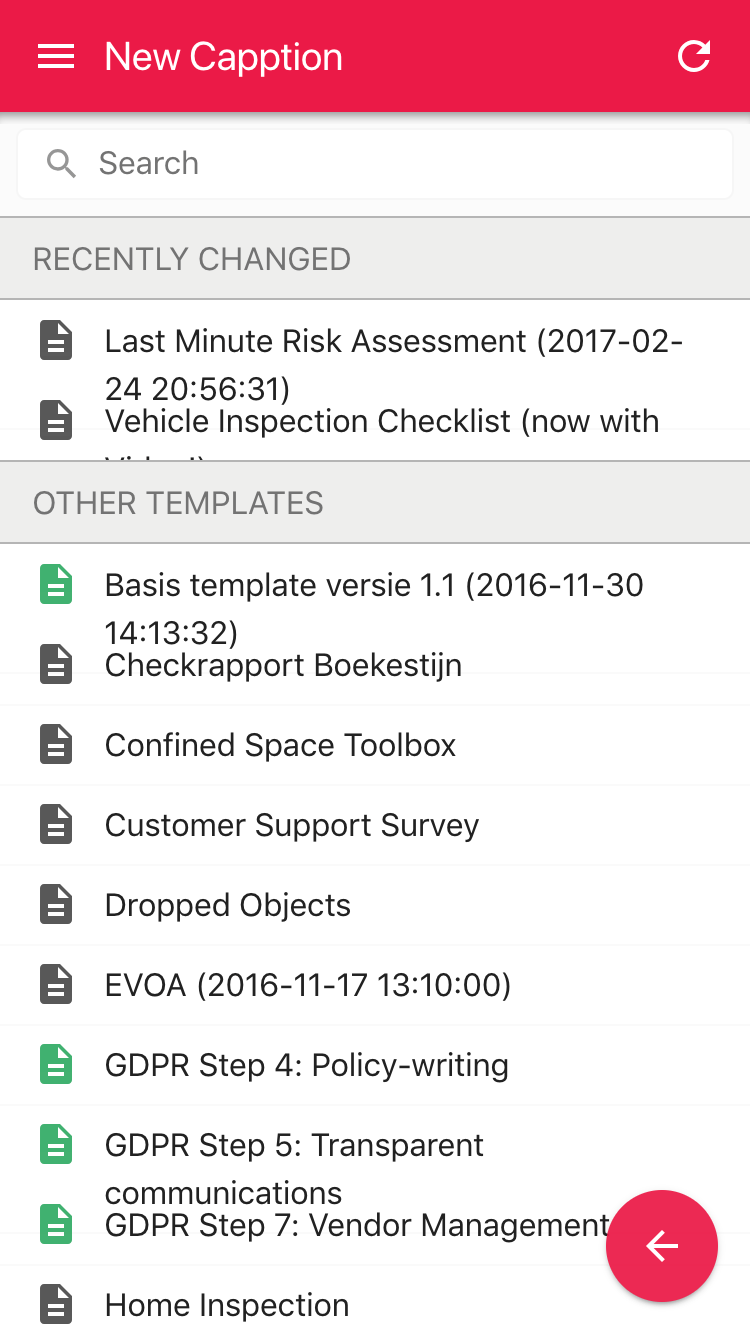 Manage Capptions
Users can manage all incoming fill-outs and analyze the data. These Capptions can be used to further escalate to case files which will lead to assigning of corrective and preventive actions. This function is available only to the users with 'Manage' permissions in an organization via the web environment which can be found on the bottom of the side bar.