1) How to start with Capptions Direct
1.5 How to create Teams
To execute a workflow you will have to create a team. This item explains how to do this.
Attention: Make sure you perform the following steps in the correct workspace

1) To create a team go in Capptions Direct to ->settings ->teams.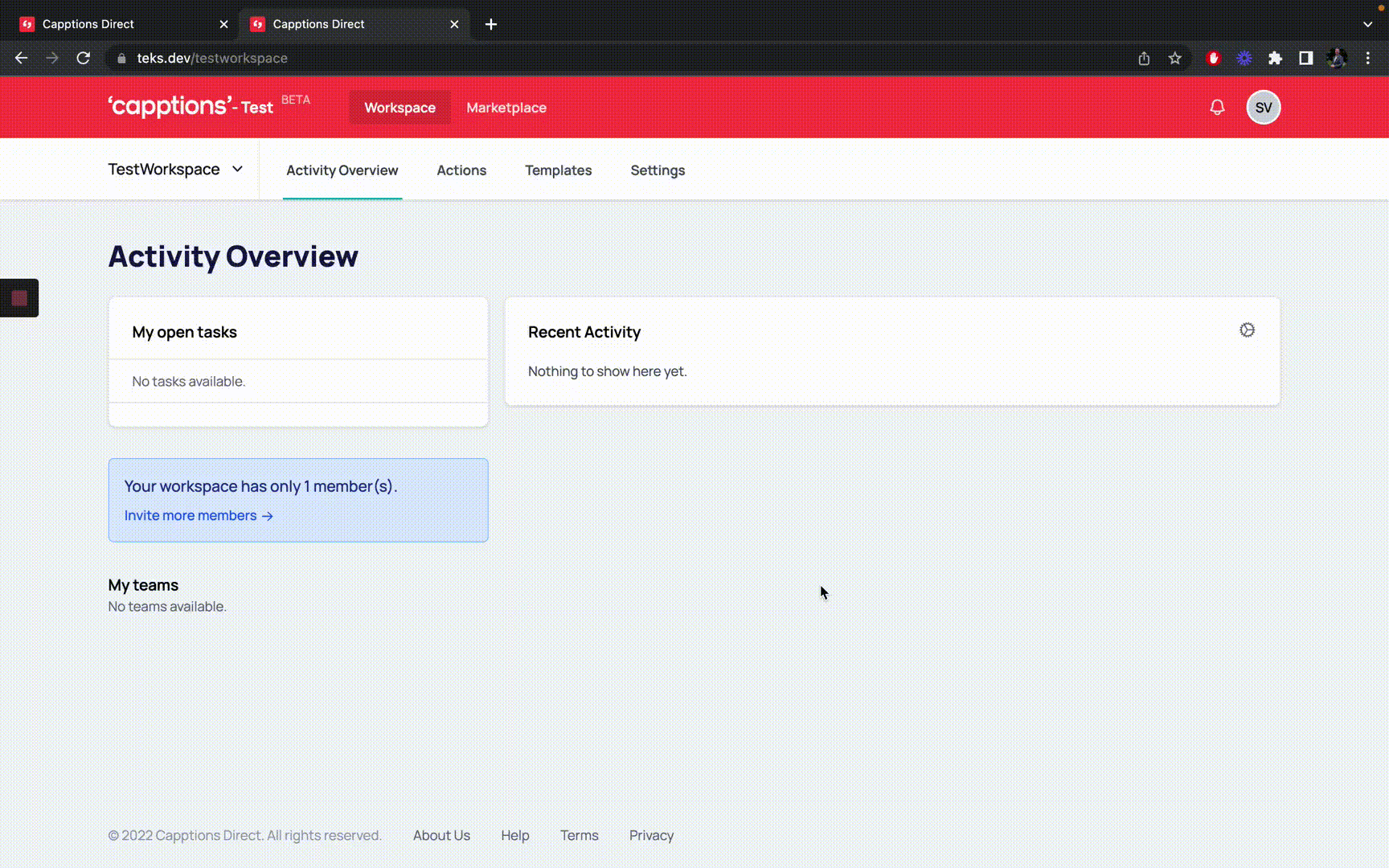 2) Click on create team and give the team a name.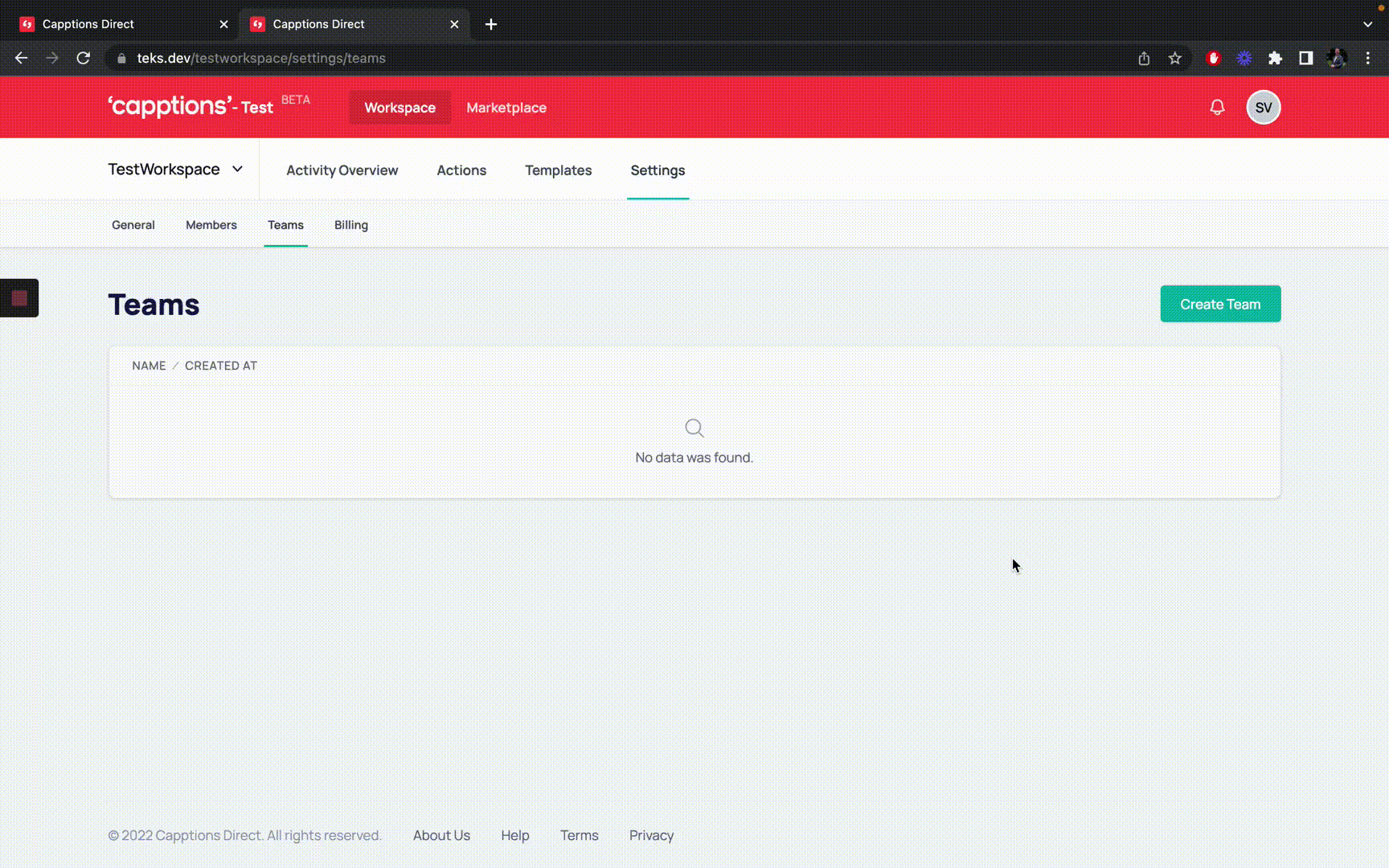 3) To add members to the team click on add user to team and select the user(s).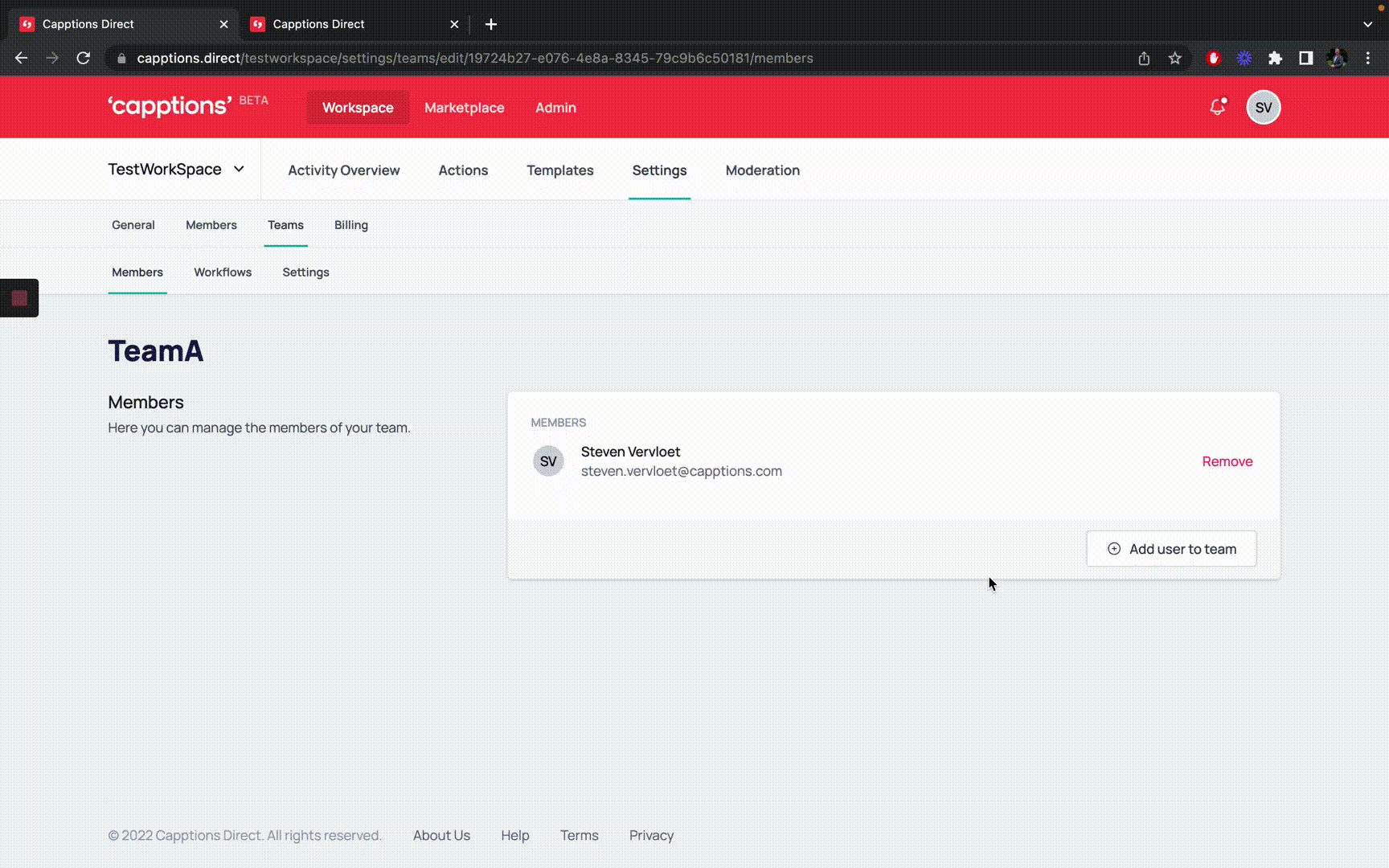 Congratulations, you can now continue to the next step 2.1 How to create forms. 🎉