1) How to start with Capptions Direct
1.1 How to create an account on Capptions Direct
Do you want to create an account on Capptions Direct? This item explains how to do this.
1) To create an account go on our website Capptions Direct to sign up.
E-mail: Enter an e-mail address and password.
Google/Microsoft/Apple: you don't need a new password or login details! Handy for easy login.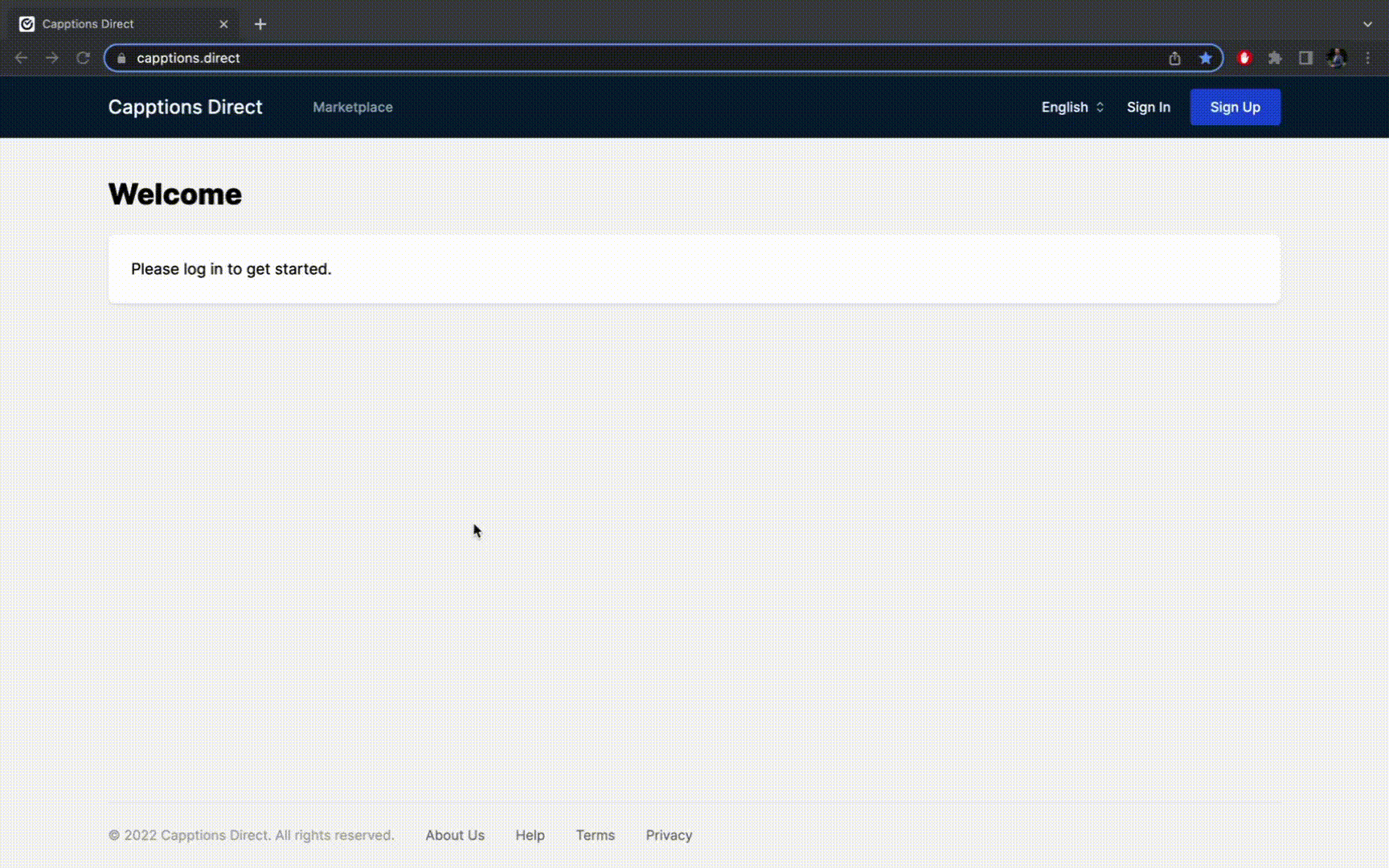 3) Congratulations, your account has been successfully created. You can continue to the next step 1.2 How to create or delete a workspace. 🎉