The web dashboard for capturing observation data is a very simple yet powerful feature of Capptions' platform. It enables users to capture observations in the absence of smartphones. The issue can be anything: an accident, near-miss, dangerous situation, but also a compliment or a suggestion for improvement.
The functionality of the dashboard stays the same across different web browsers. List of compatible web browsers here.
Follow the next steps to log an observation:
After logging-in, you will see a button with label 'New observation'.
Click on it to capture your observation.


2. Click on 'New' on the left-side panel top.
Use this screen to choose the media via which you want to record the observation. You can choose multiple media as well. Click on 'Add' to choose the media from your mobile device.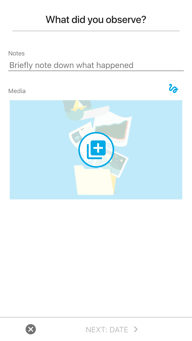 After selecting the photo, it will upload automatically. Then click on 'Next'.

3. Now you have to enter the time the issue occurred. By default the application will pick the time of the computer/laptop. You can change it if needed.
Then enter the location of your observation, the main location and any additional information.
Choose the severity of the issue, to the best of your knowledge.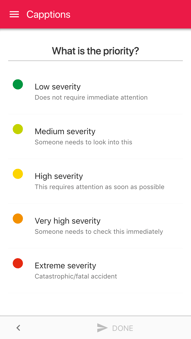 Click on 'Create new observation' and the process of capturing the observation is complete!