As seen in the picture below, there is an x where you can click on it and search engine appears where you can quickly find answers in our articles to any questions that you may have regarding the platform.
If you can't find an answer to your question, you can start a conversation with one of our team members.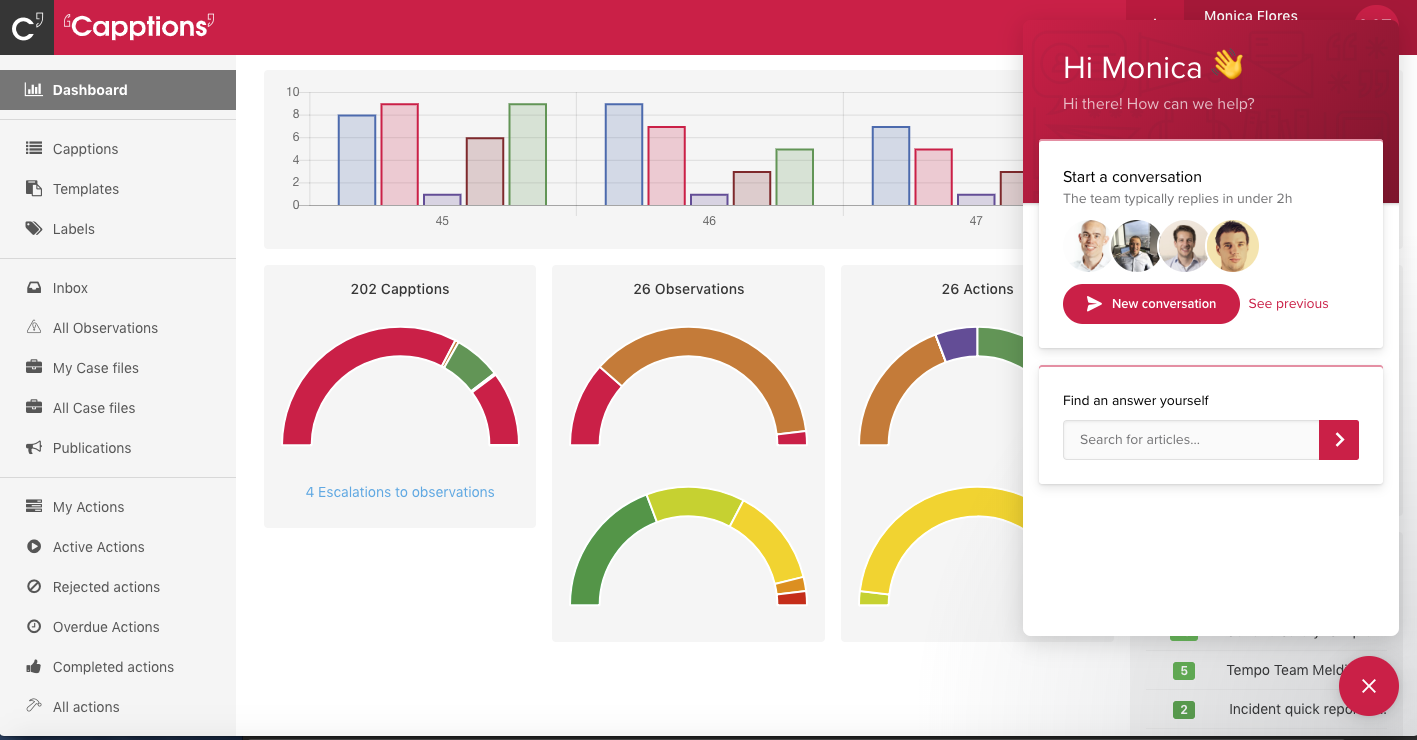 Click on the 'Notification' icon to see all notifications which are available for you. This is depending of your rights.


The navigation is on the left hand side. You can choose the module that you want to see. Depending on your rights you might see less modules.


Click on the 'Setting' icon or your name to get a drop down menu to manage your Notification preferences or to Logout from the portal.