Are you planning to buy a product in the marketplace? In this article is explained how you can do this.
1) To purchase a bundle or form you will need to navigate to marketplace within your account.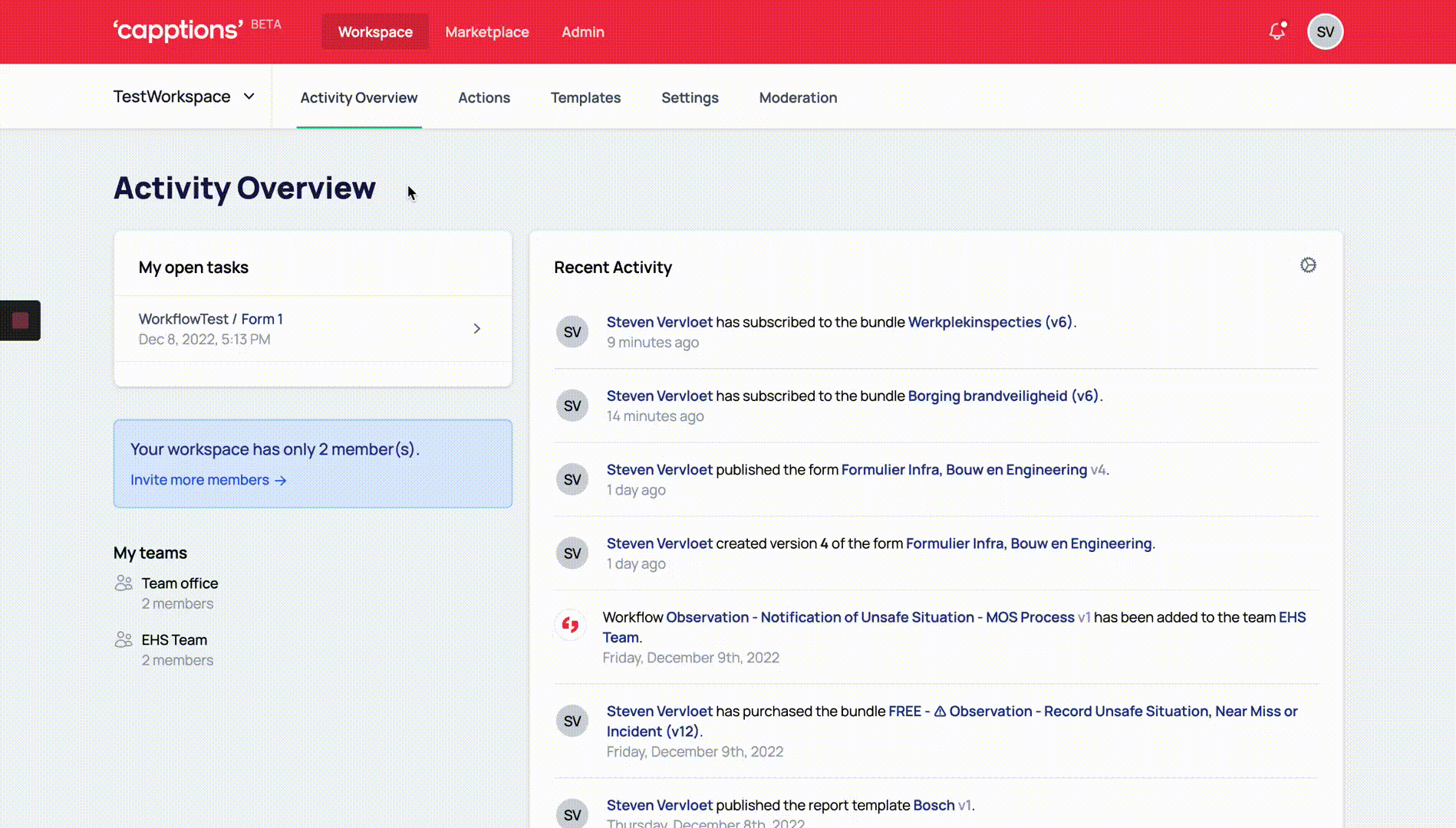 2) To purchase a product, click on the product you would like to buy and click on purchase. Choose which workspace it concerns and click on start payment.

Attention: After clicking 'start payment' a question will appear whether you want to use the wizard OR whether you want to assign the bundle/form to a team yourself. If you use the wizard, it is no longer necessary to assign the bundle/form to a team. In that case you can skip step 3.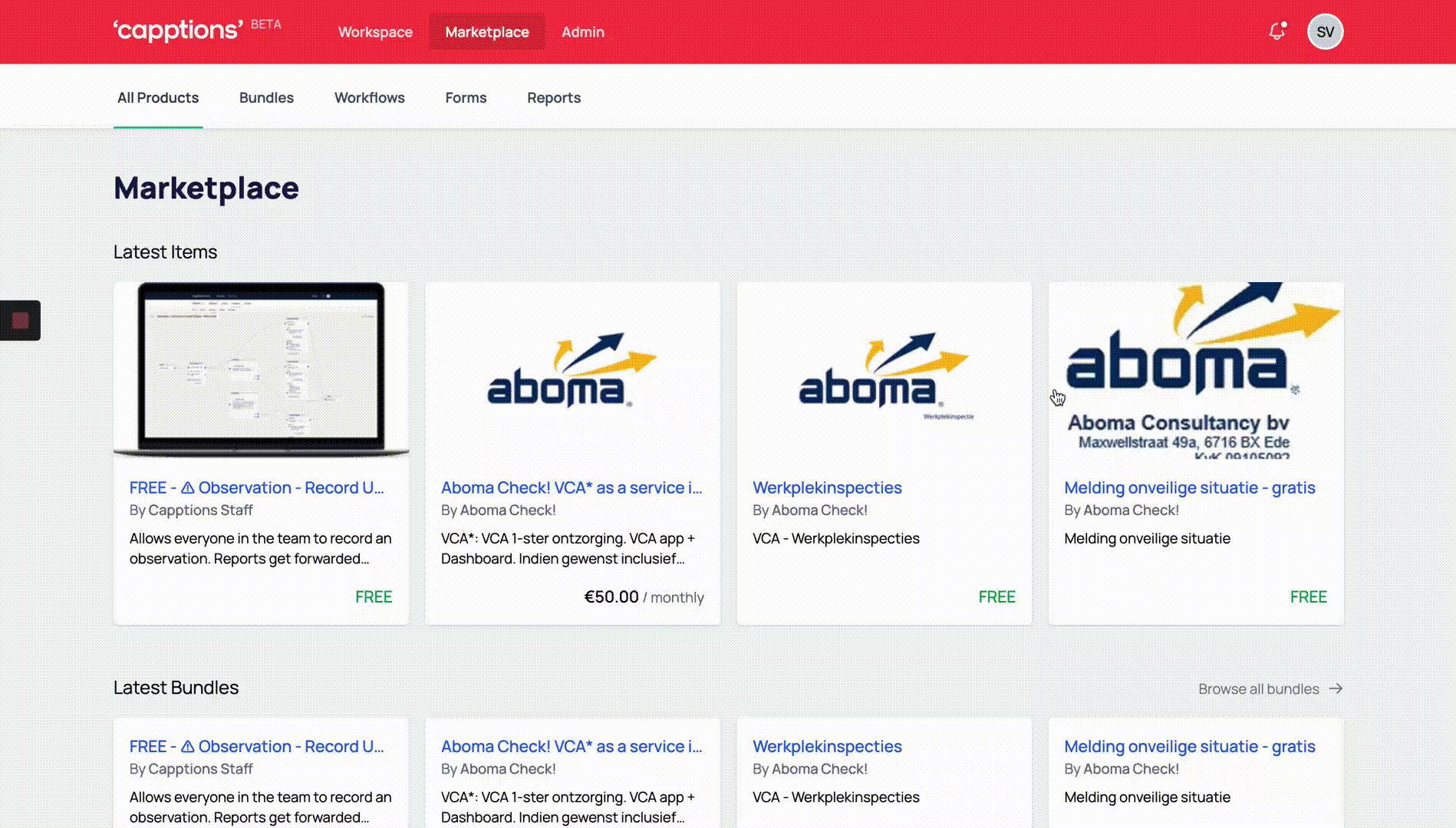 (3 When you are not using the wizard) It is now important that the bundle/form is assigned to the correct workspace. To do this, go within the workspace to ->templates ->purchases and then one-time purchases. Click on add to workspace (the button with the three dots

) and choose which forms, workflows and reports you want to import.

Important Notice: When importing a workflow, it is imported along with all forms and reports used in it.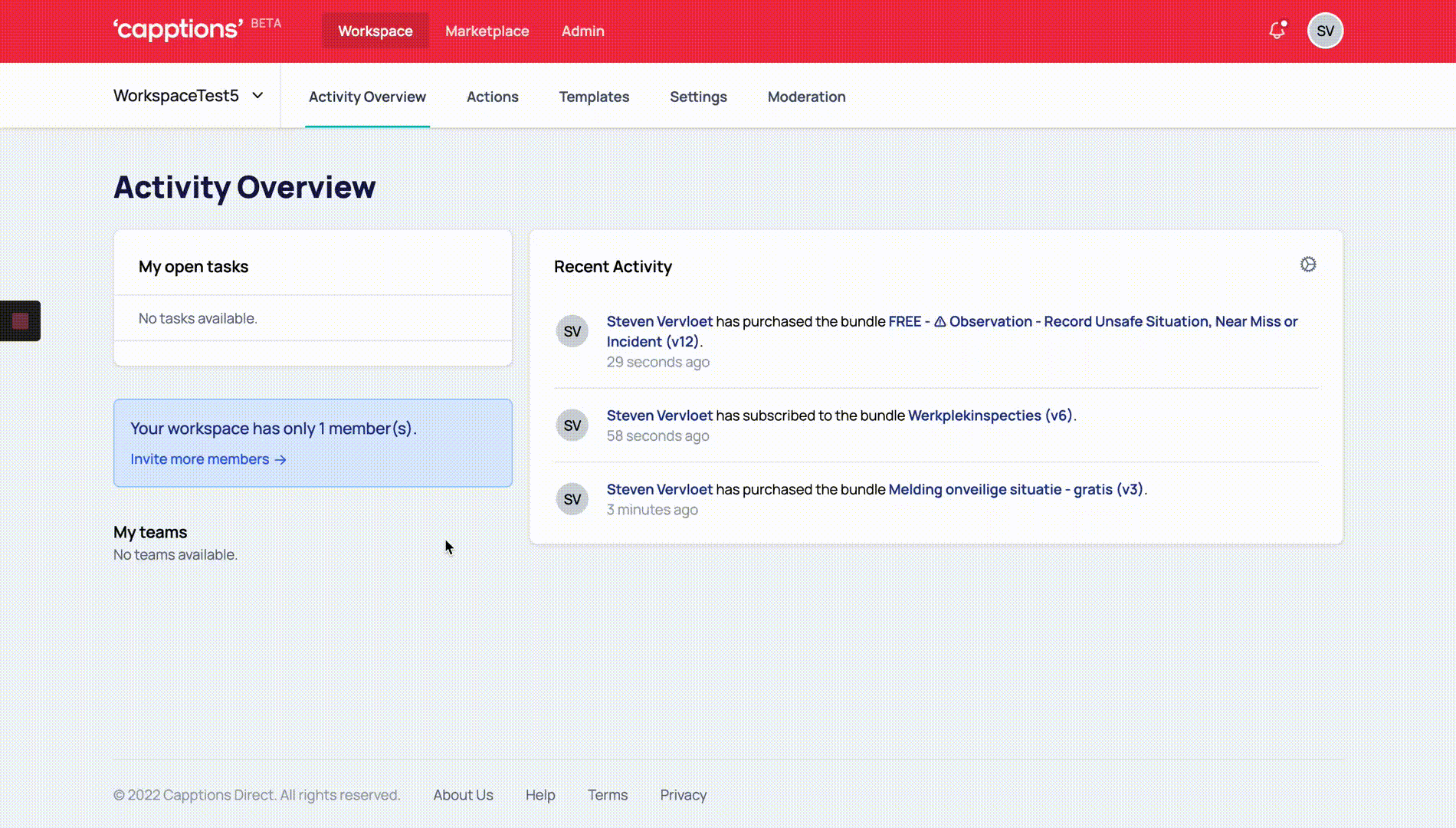 Congratulations, the forms, workflows and reports are now available in the workspace! 🎉