Get started with Capptions Direct
I got invited to join Capptions Direct
If a team member invites you to join Capptions Direct you will receive an email with an invitation link.
Want to know how to invite team members to join Capptions Direct? Read this article to find out.

First step: Download the app
Download the Capptions Direct app


Invitation link
Open the invitation email on your phone and you will find a link.
Hit this link to be redirected to the Capptions Direct App. Hit 'Accept' to accept the invitation.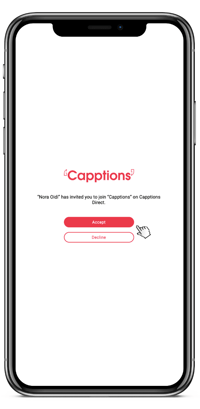 Congratulations! You are now part of a team.

Go to this article to find out how to start a Capption.