How to set up scheduled assignments
Moet de workflow dagelijks, wekelijks of maandelijks herhaald worden? In dit item wordt uitgelegd hoe je dit kunt instellen.
1)
To set which workflow should be repeated, within
Capptions Direct
go to ->
templates
->
workflows
and click on the workflow that you want to repeat.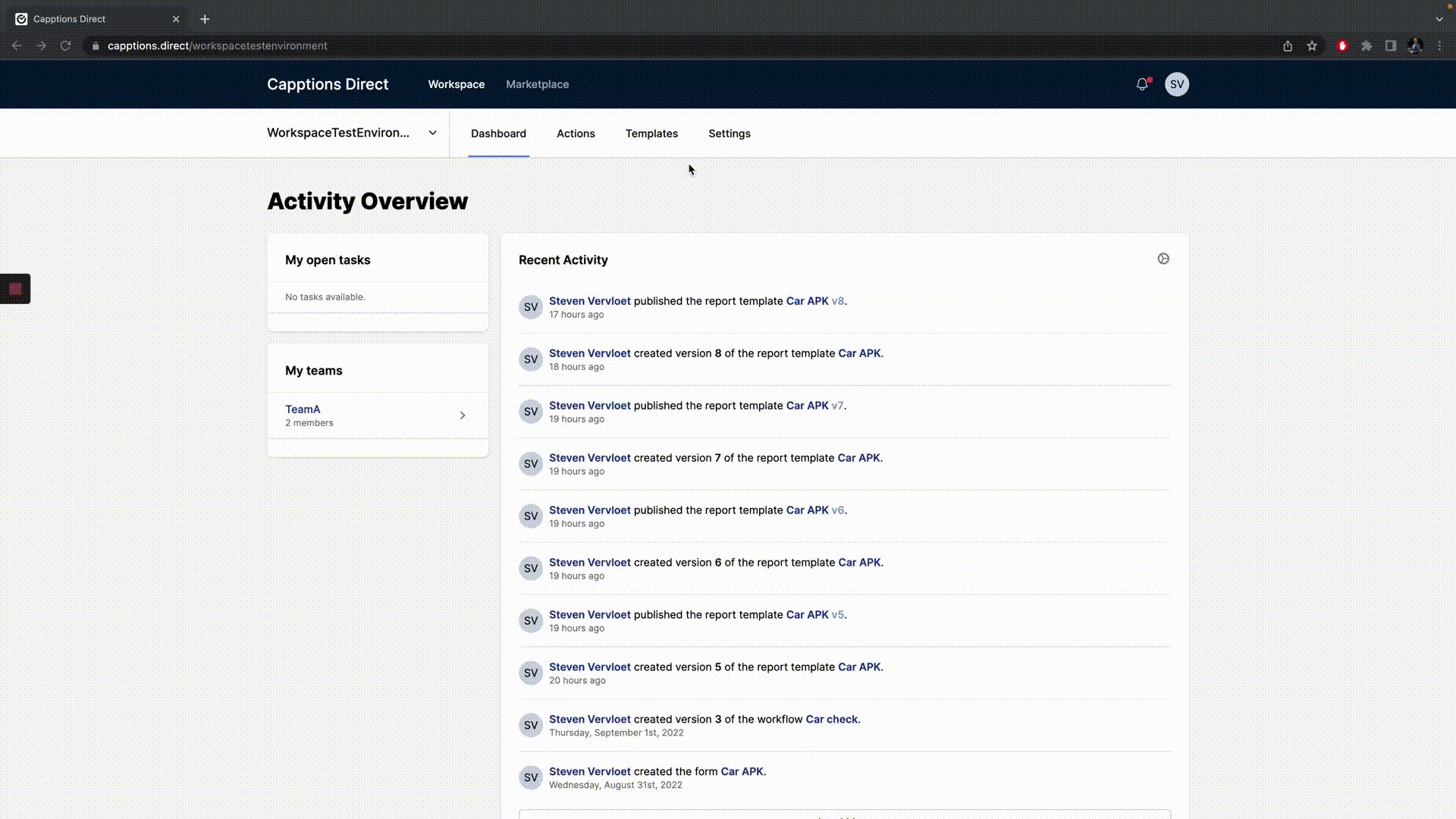 2)
Go within the workflow to
scheduled settings
to set how often the workflow should repeat itself and when it will end.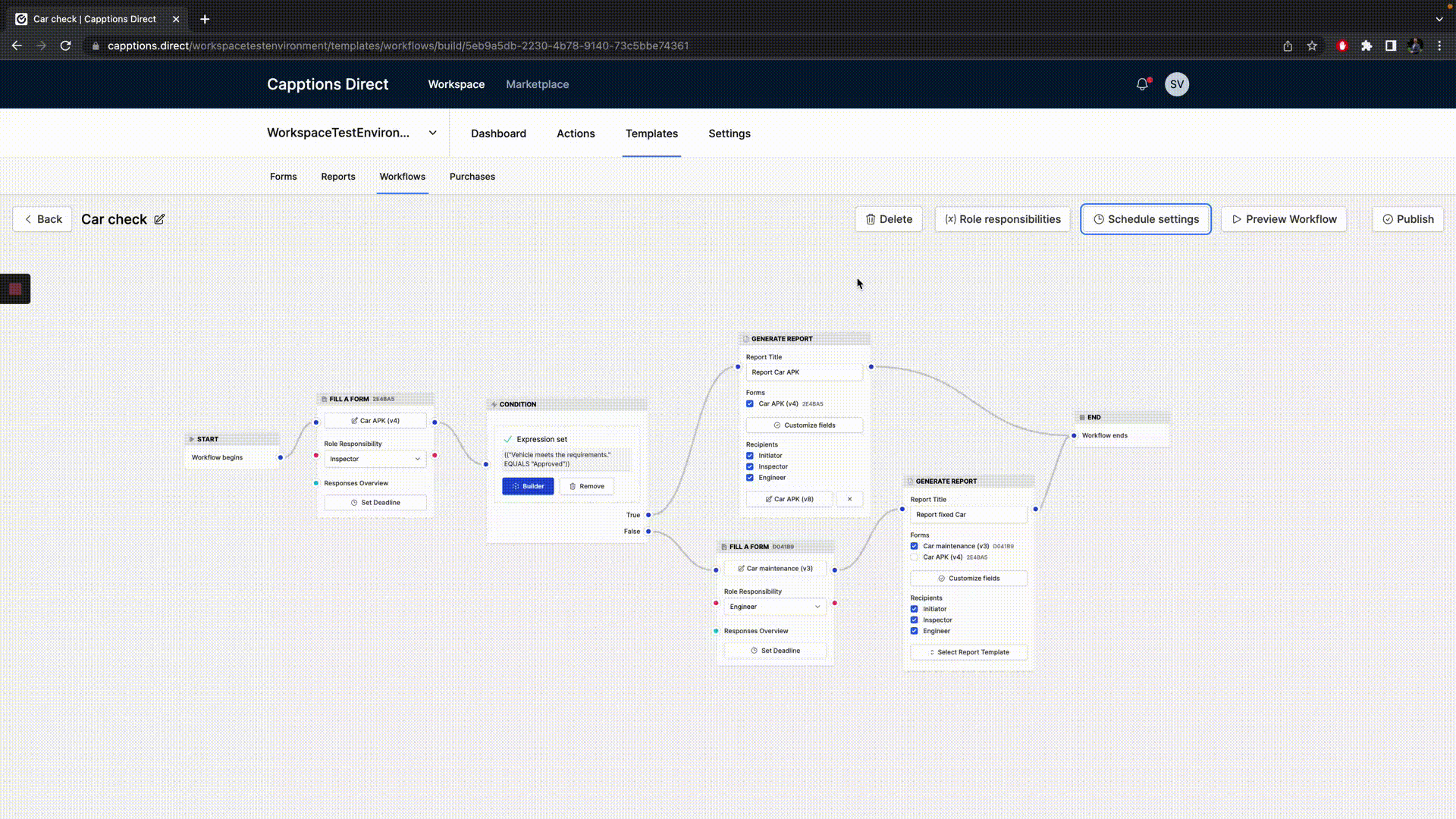 3)
If you are satisfied with the workflow click on
publish
to launch the workflow.
Congratulations, your workflow will now come back repeatedly.🎉