How to start with Capptions Direct
1.4 How to invite Capptions support members {optional}
Next to extra users, it's also possible to invite Capptions support agents. These agents are our Capptions experts that are ready to assist you with Capptions Direct whenever you need.
1) Make sure you're in the correct organization. Now go to 'settings' → 'members' → 'support'.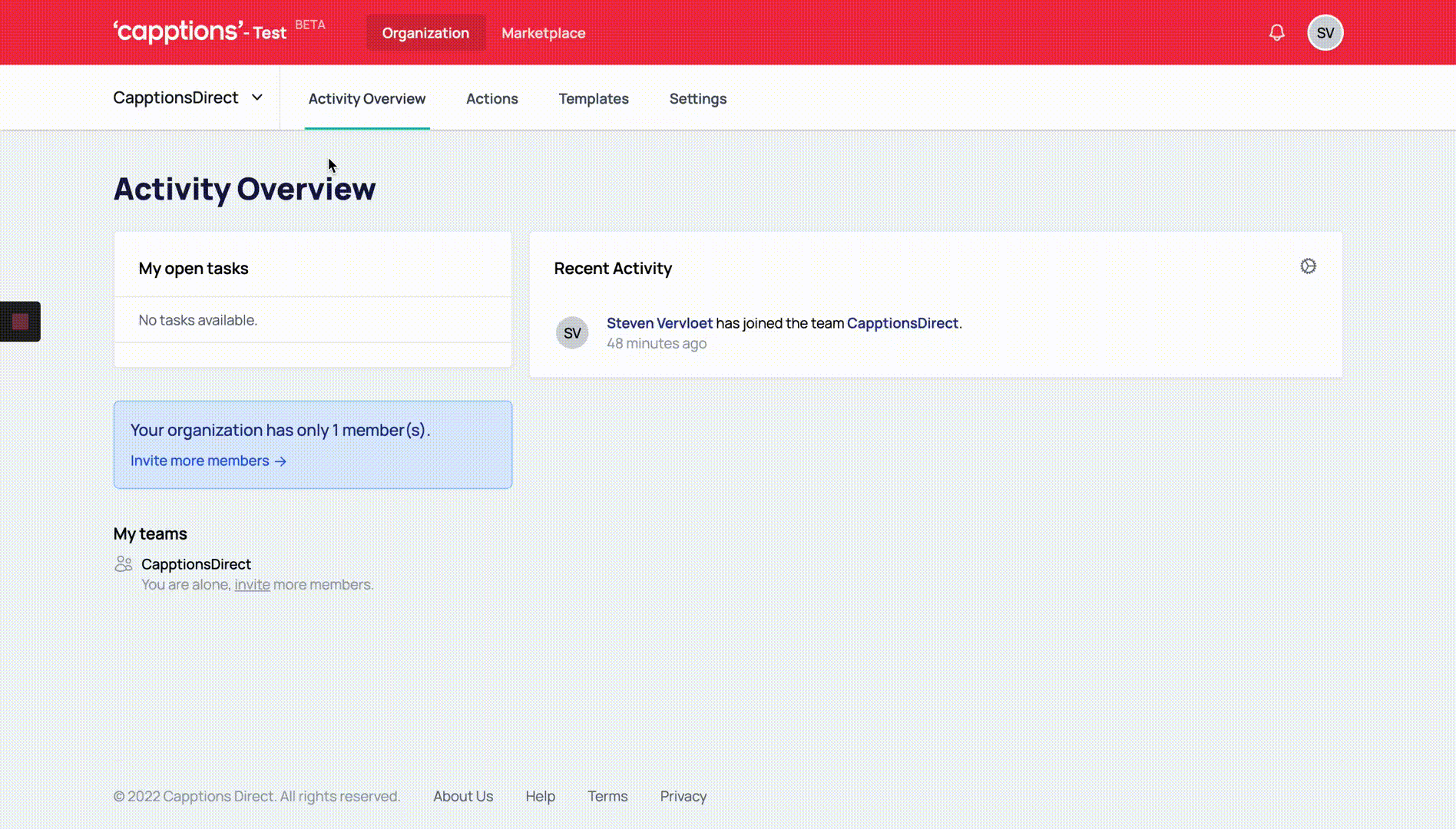 2) At the right, you'll find a button with 'Invite Support Member.' After clicking, it's possible to select your favorite Capptions expert. Don't have a favorite one? No worries, every support member is ready to help!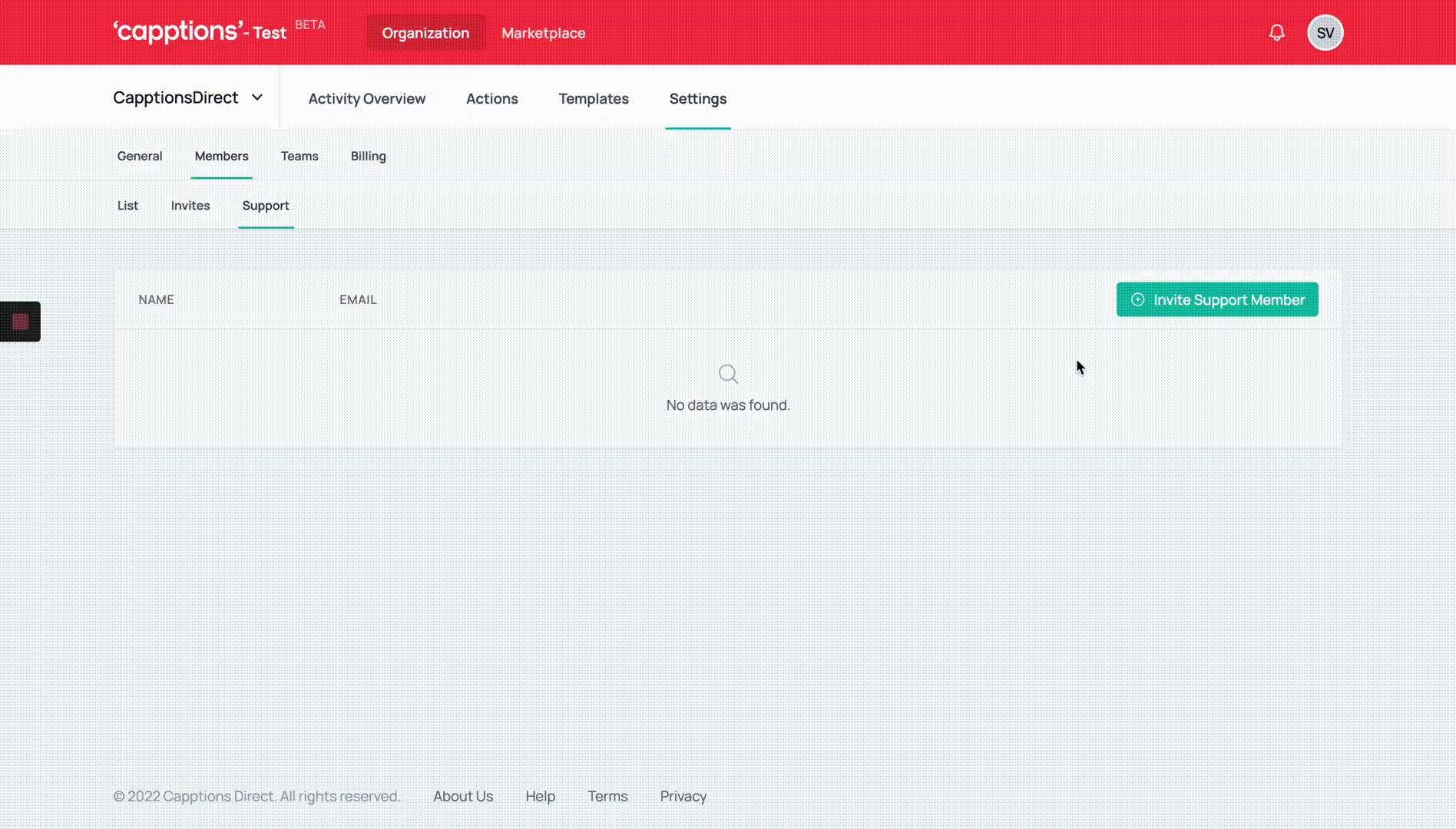 Congrats! The invitation has now been sent to your new support agent and they will now be able to help you. 🎉
The next step is to create a team. Creating a team is necessary, since you need a team to attach to a workflow. Let's continue to this support article: 1:5 How to create teams?