1) How to start with Capptions Direct
1.4 How to invite Capptions support members
Do you want extra support from a Capptions Direct agent? This article explains how to invite a Capptions support member.
Attention: Make sure you perform the following steps in the correct workspace!

1) To invite a support agent go within your Capptions Direct account to ->settings ->members ->support, press the invite support member button and select the support agent you want to invite.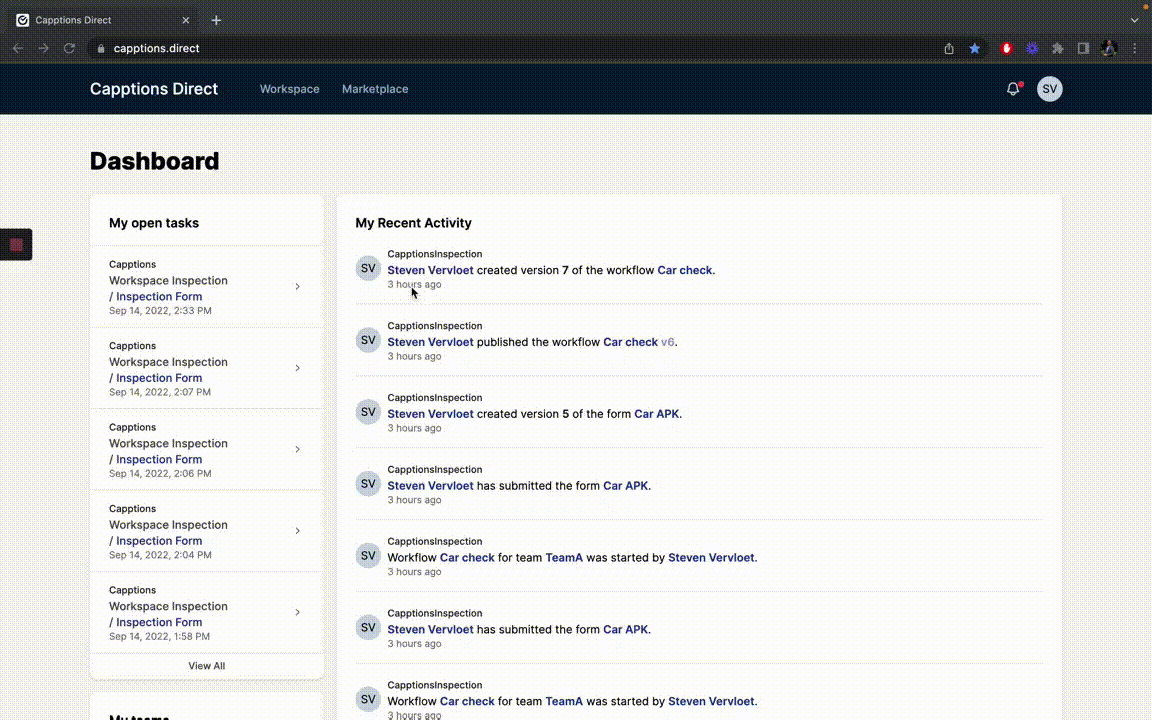 2) Congratulations, the invitation has now been sent to the support agent. The agent will now be able to help you. You can continue to the next step 2.1 How to create forms. 🎉