Now that you've created an organization, it's time to invite extra users to be able to work together. Luckily, this is just as easy as it sounds.
1) First, it's important to check whether you're in the right organization.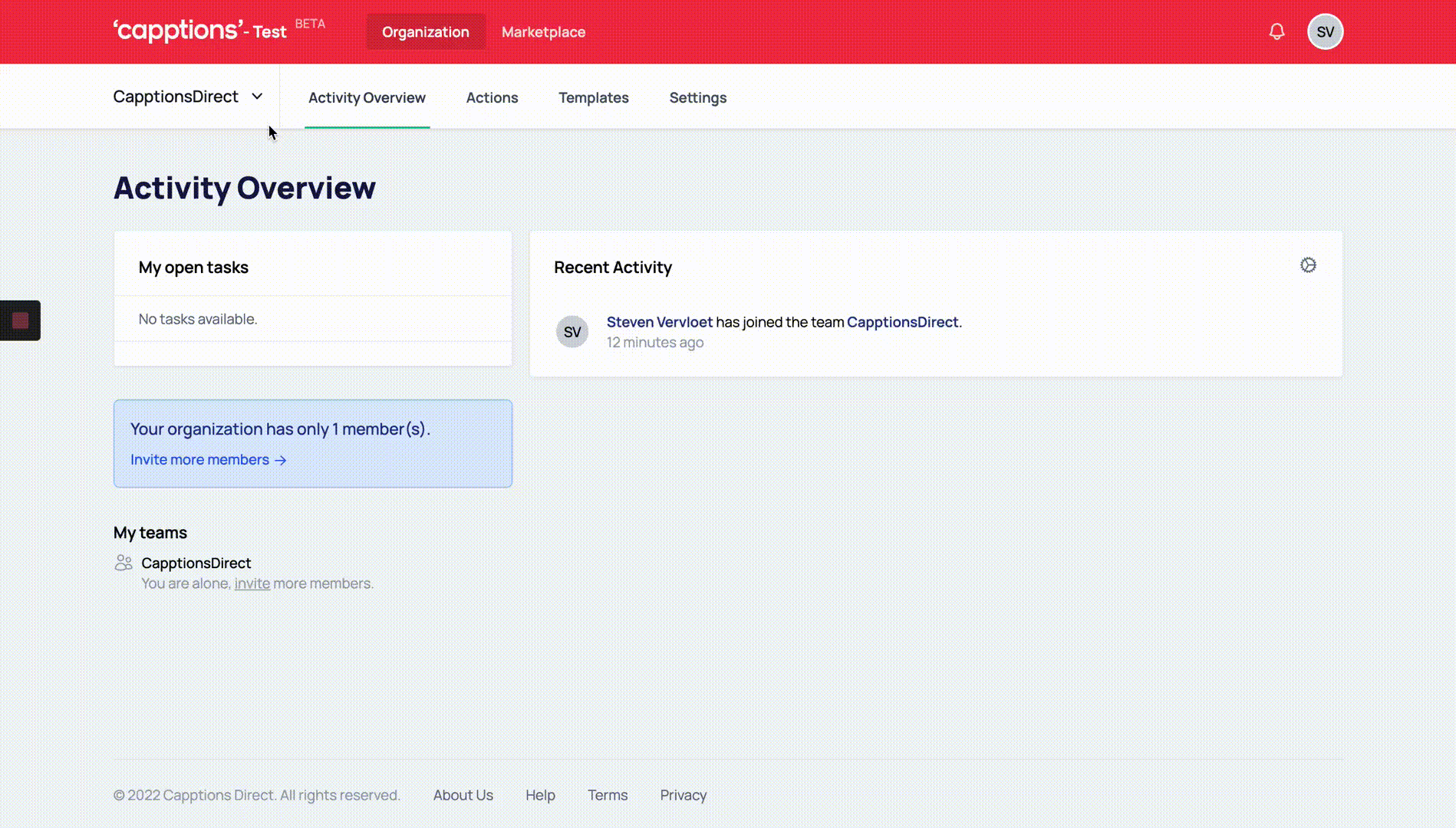 2) Are you in the right organization? Invite users by going to 'settings' → 'members' → 'list'. You'll now enter a page in which you can enter the email address and the role of the extra user. After filling in, click submit. Your new user will receive an email to accept your invitation. After accepting the email, the extra user can get started.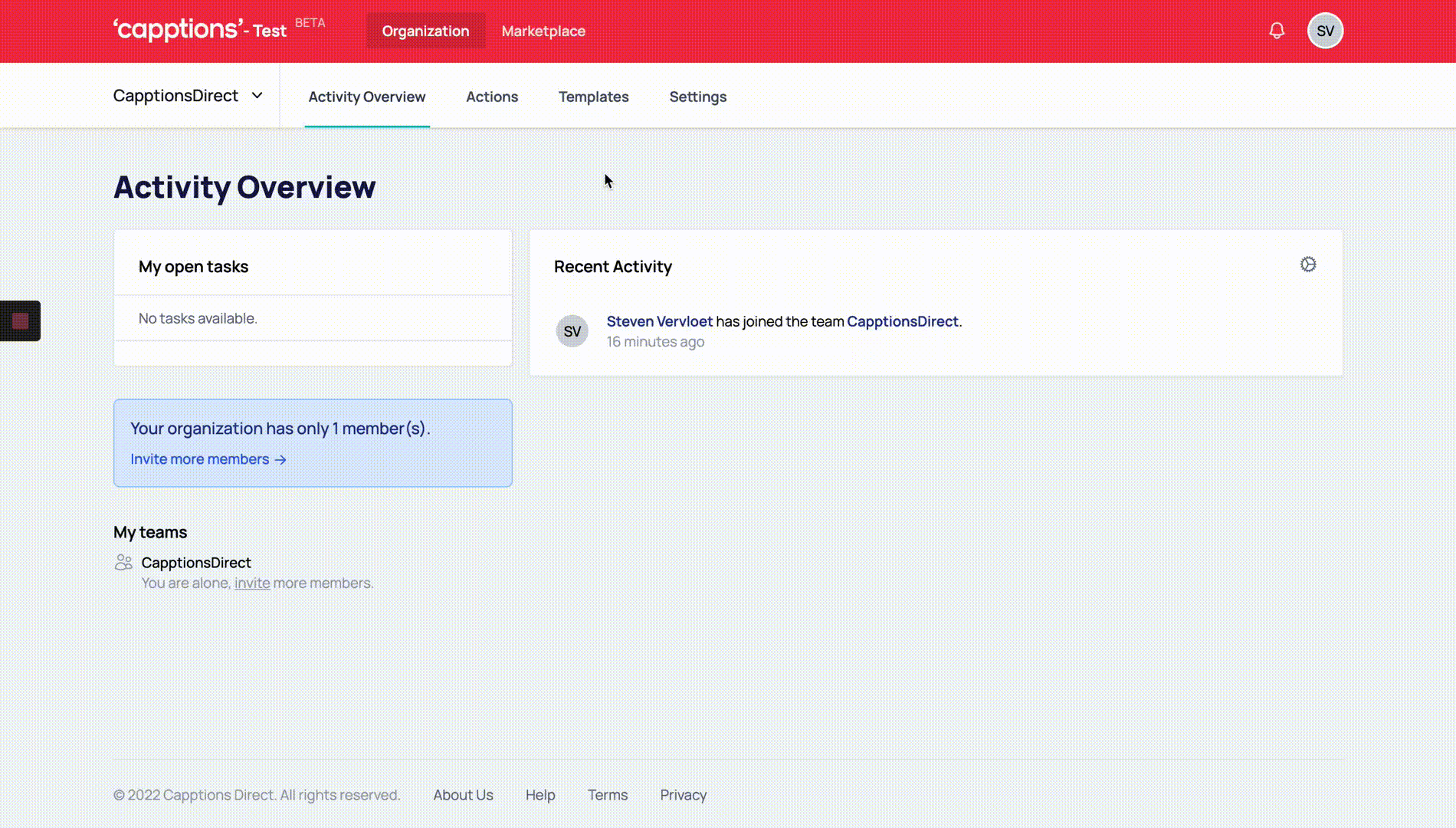 That was easy, right? Good job! 🎉

Next to extra users, it's also possible to invite Capptions support agents that are ready to assist you whenever you need. Let's move on to: 1.4 How to invite Capptions support agents.

No need for a support agent yet? Continue to 1.5: How to create teams, to learn how you can create teams. Creating a team is necessary to then attach them to a workflow.