After you've successfully downloaded the Capptions Direct app it is time to set up your environment. Learn in this article how this works.
Open the app and hit 'Create account' to create a new account. If you already have login credentials, you can skip this step and go directly to How to build a template?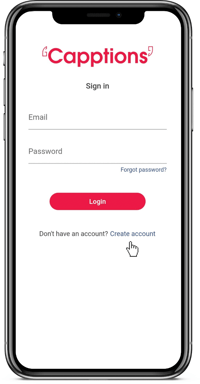 Fill out your e-mail, name, and password to sign up.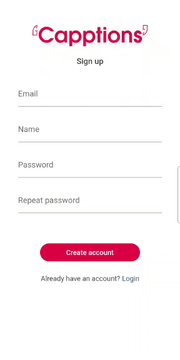 If you aren't part of an organization or want to create a new one, you can do this by hitting ' Create organization'.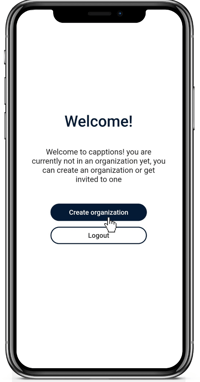 Choose a logo from your device gallery, a name for your organization, and hit 'Create organization'.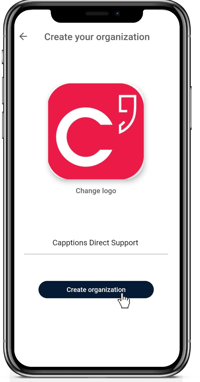 Congratulations! You've successfully created a new organization.


Go to this page to continue setting up your environment.