3.2 How to add a form within your workflow
This article explains how you can add a form within a workflow.
1)
Newly created workflows are basically empty with only a beginning and an end. Press the
RMB (right mouse button)
to make the first step. Because the workflow starts with an APK inspection of the car, we choose
form
and select the document
Car APK
.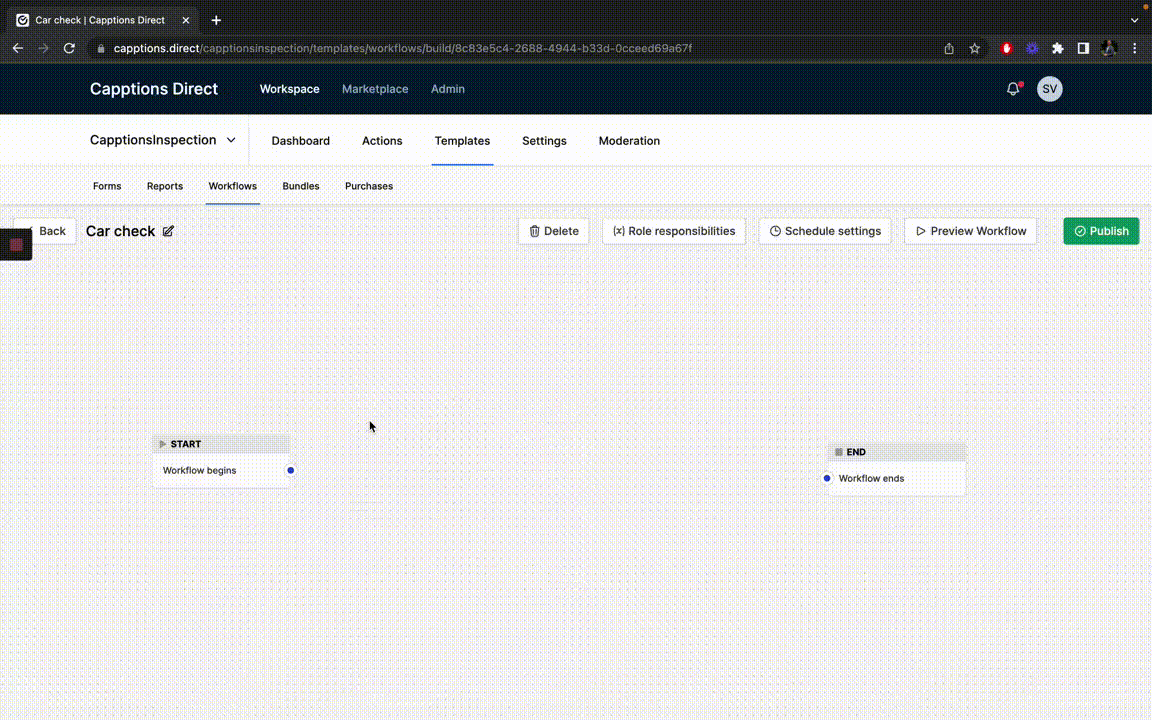 2) Congratulations, you successfully added a form within your workflow. You can continue to the next step 3.3 How to set up a condition within your workflow. 🎉