Do you want to customize the PDF template of your report? This item explains how to do that.
ATTENTION: Make sure you are not in your personal workspace. The following steps are only possible in a created workspace.

1) To create your own report template, go within the desired workspace to ->templates ->report.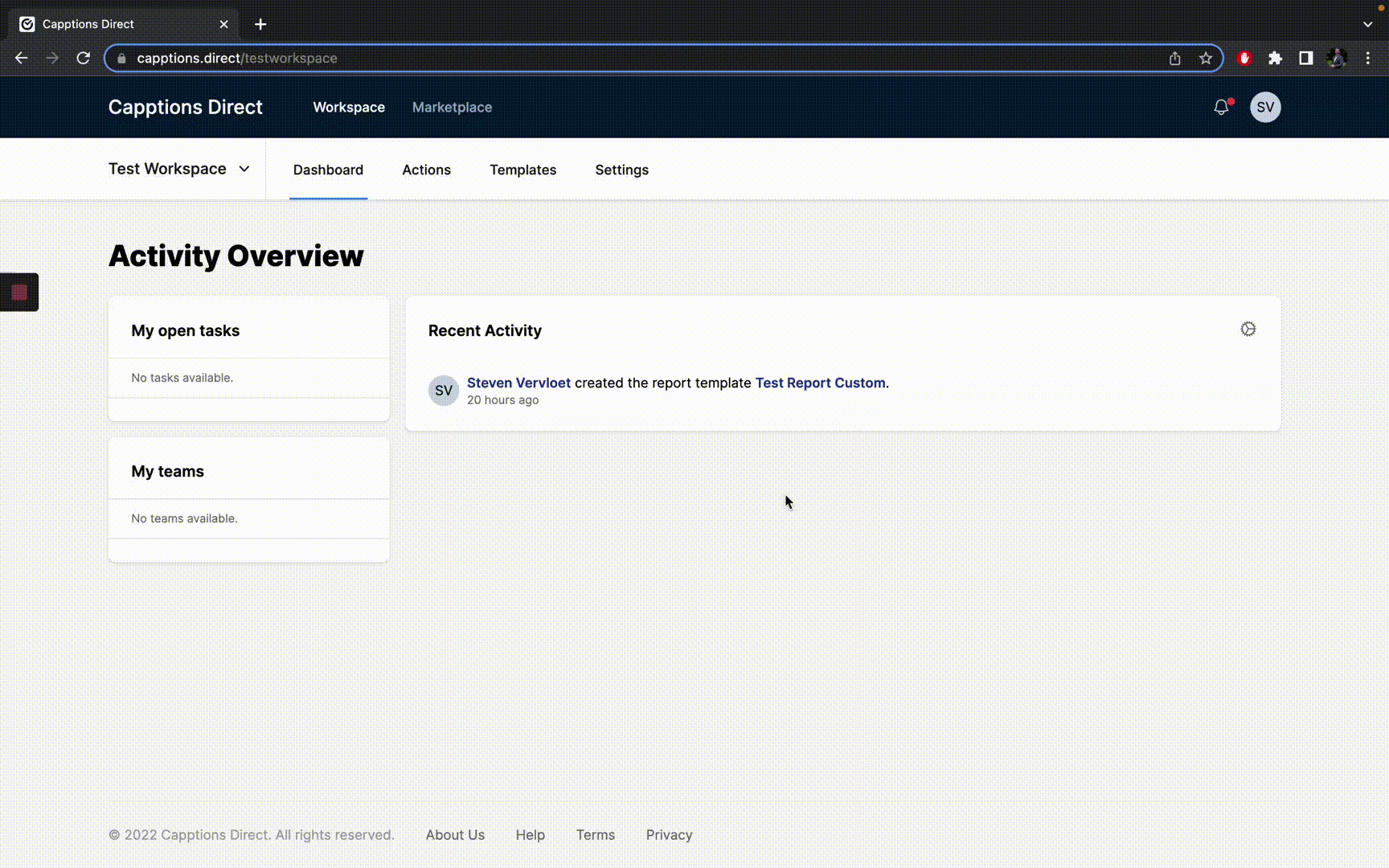 2) Give the report template a name and choose the template type.
Basic template: This is a standard PDF template. Here you can only upload a logo or change the color.

Custom template: Using custom HTML you can create your own template in an advanced way. (only recommended if you understand HTML)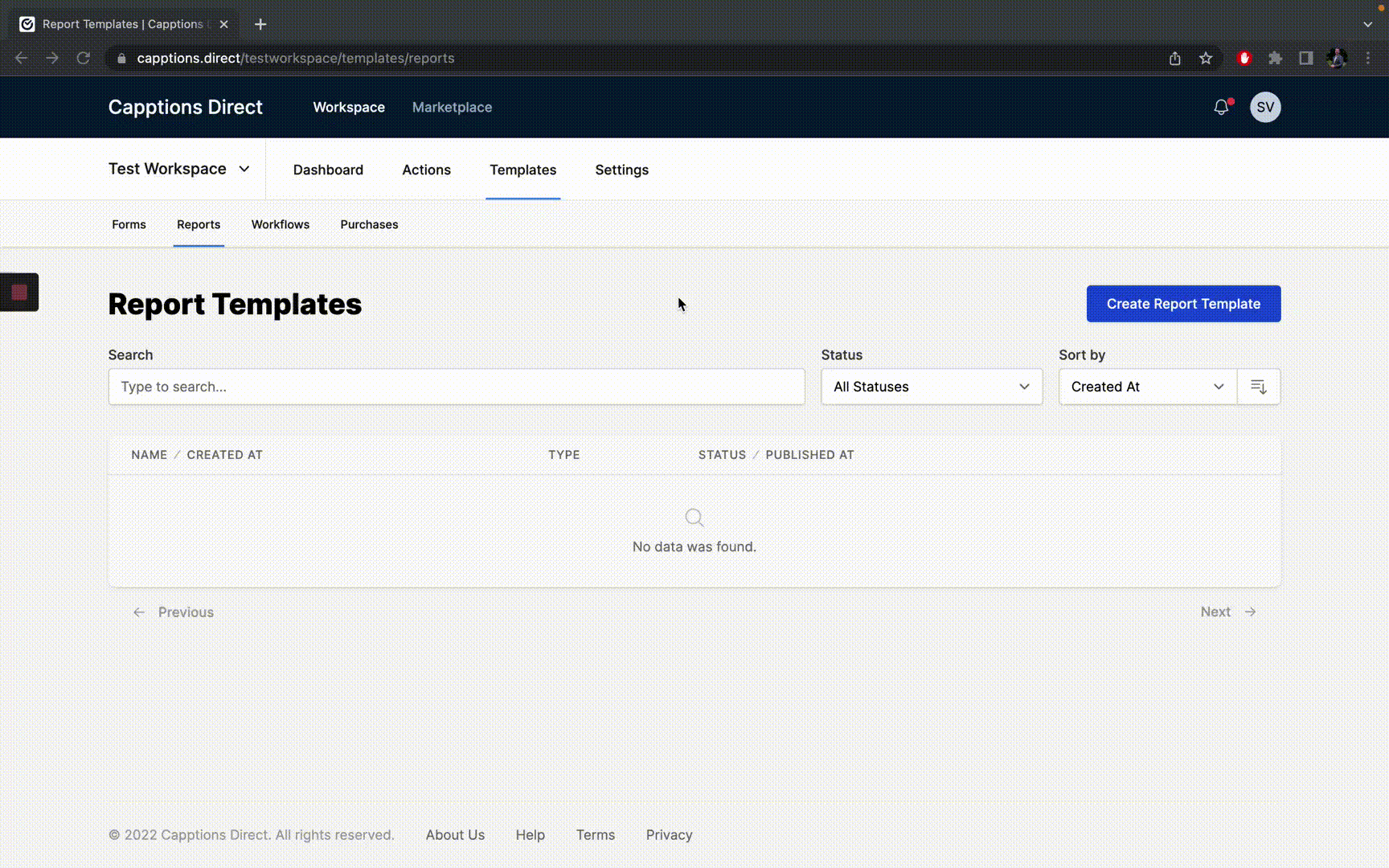 3) If desired, you can upload a logo and choose a different color. It is also possible to show or hide additional functions such as the author, date of creation, date of completion and the cover page. If everything is to your liking, click on publish.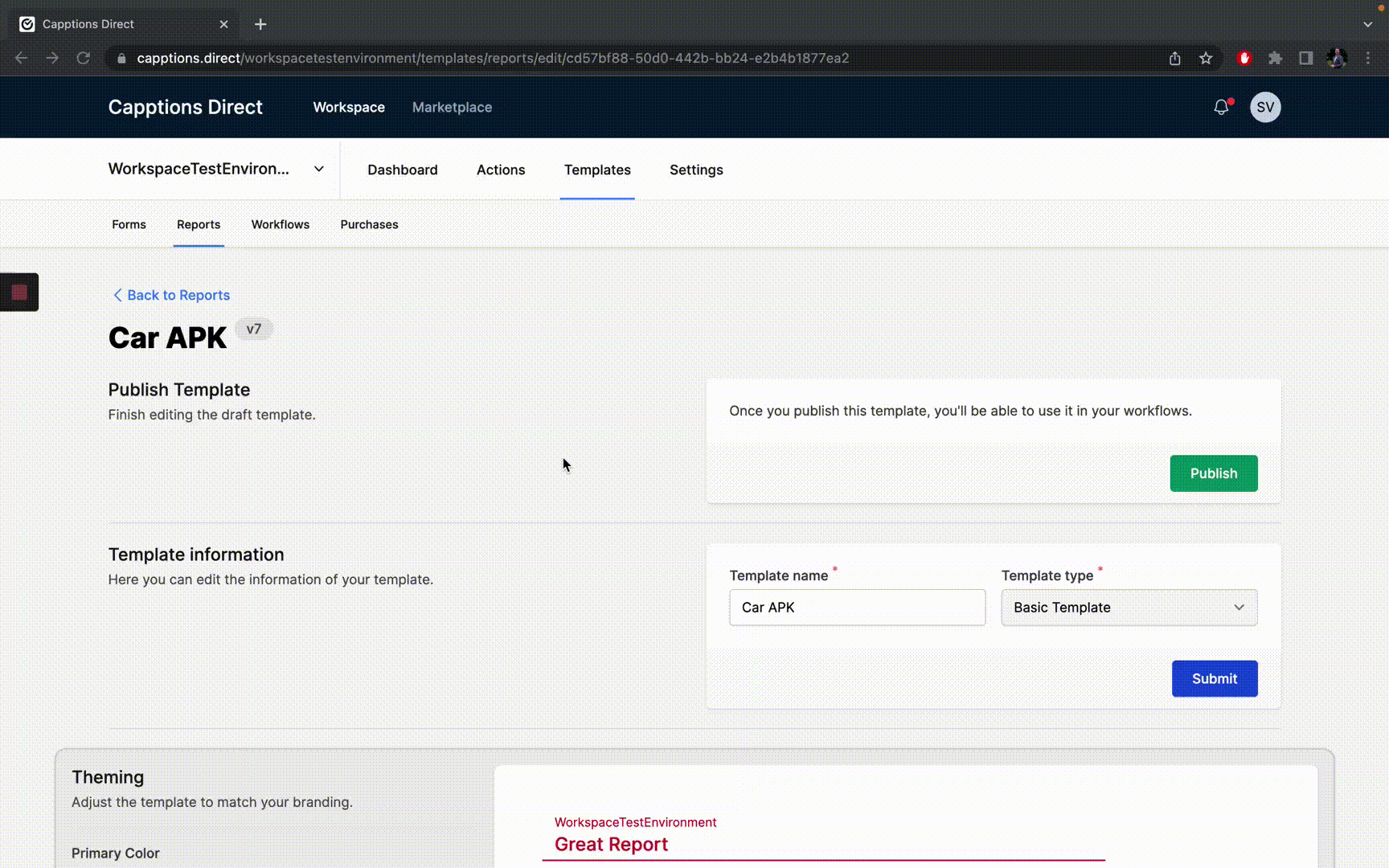 4) The template can now be selected in the workflow. To select the template, go to ->templates ->workflows click on edit to adjust the workflow and select the desired template in the report header.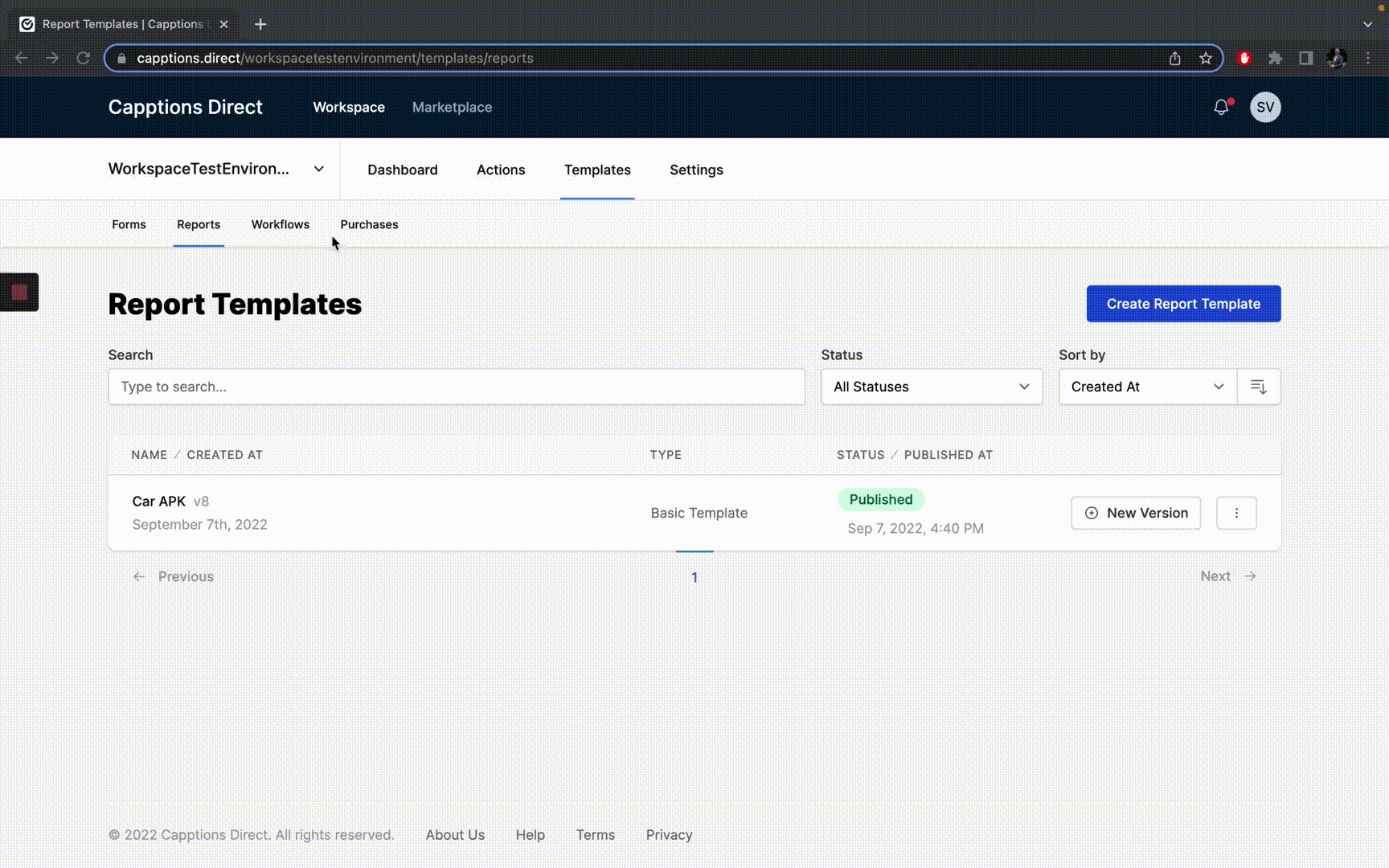 5) Now click on publish to launch the workflow.

Congratulations, the desired template will now be used when generating a report! You can continue to the next step 3.1 How to create a workflow. 🎉