Now you've created a form with sections, conditions and fields, it's time to create templates. By using these ready-made templates, your next observation will be super easy. It will also save you time!
Before we start: make sure you're not in your personal sandbox. The following steps are only possible in a created organization.

1) We start with clicking 'organization.' After this, go to 'templates' → 'reports.' On the right, you'll find a button with 'Create Report Template.'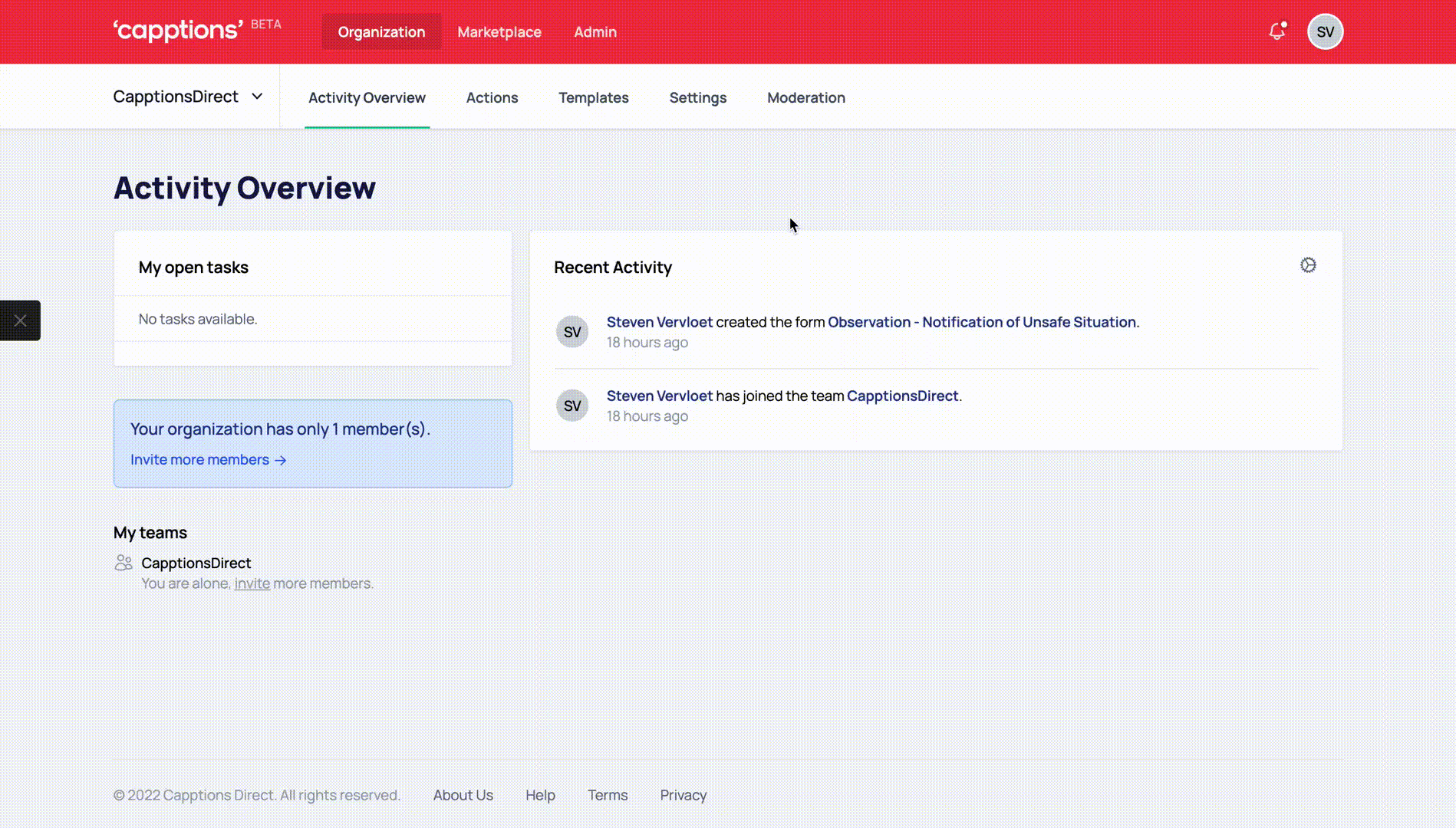 2) It's time to give your template a name. After this, choose your desired template type: basic or custom.
A basic template is a standard PDF template. In this one, it's only possible to edit the basis of the report. Think of uploading a logo, changing the type of font and changing the colour.
A custom template is a customized HTML template. Do you know how to use HTML? Then this template is useful to create your own template in an advanced way. If you're not familiar with HTML, we recommend using a basic template.
Now click 'submit.'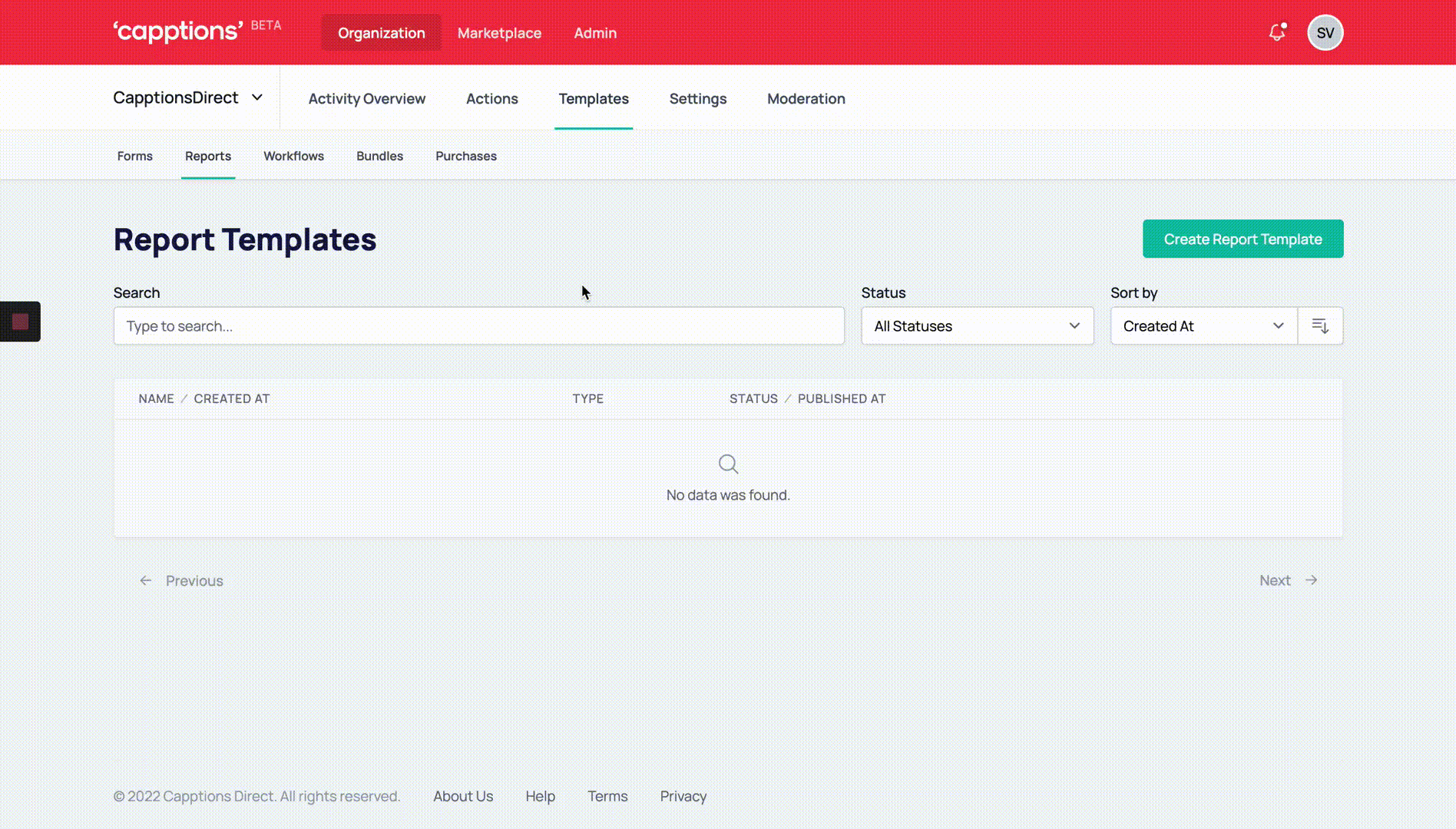 3) You just entered the environment to edit your template. In here it's possible to change the theme, colours, layout settings, general settings, form fields and font. It's also possible to upload a logo. It's also possible to show or hide additional functions such as the author, date of creation, date of completion and the cover page. You can go crazy or keep it simple: it's up to you!
Are you happy with your new template? Then click 'publish' at the right bottom.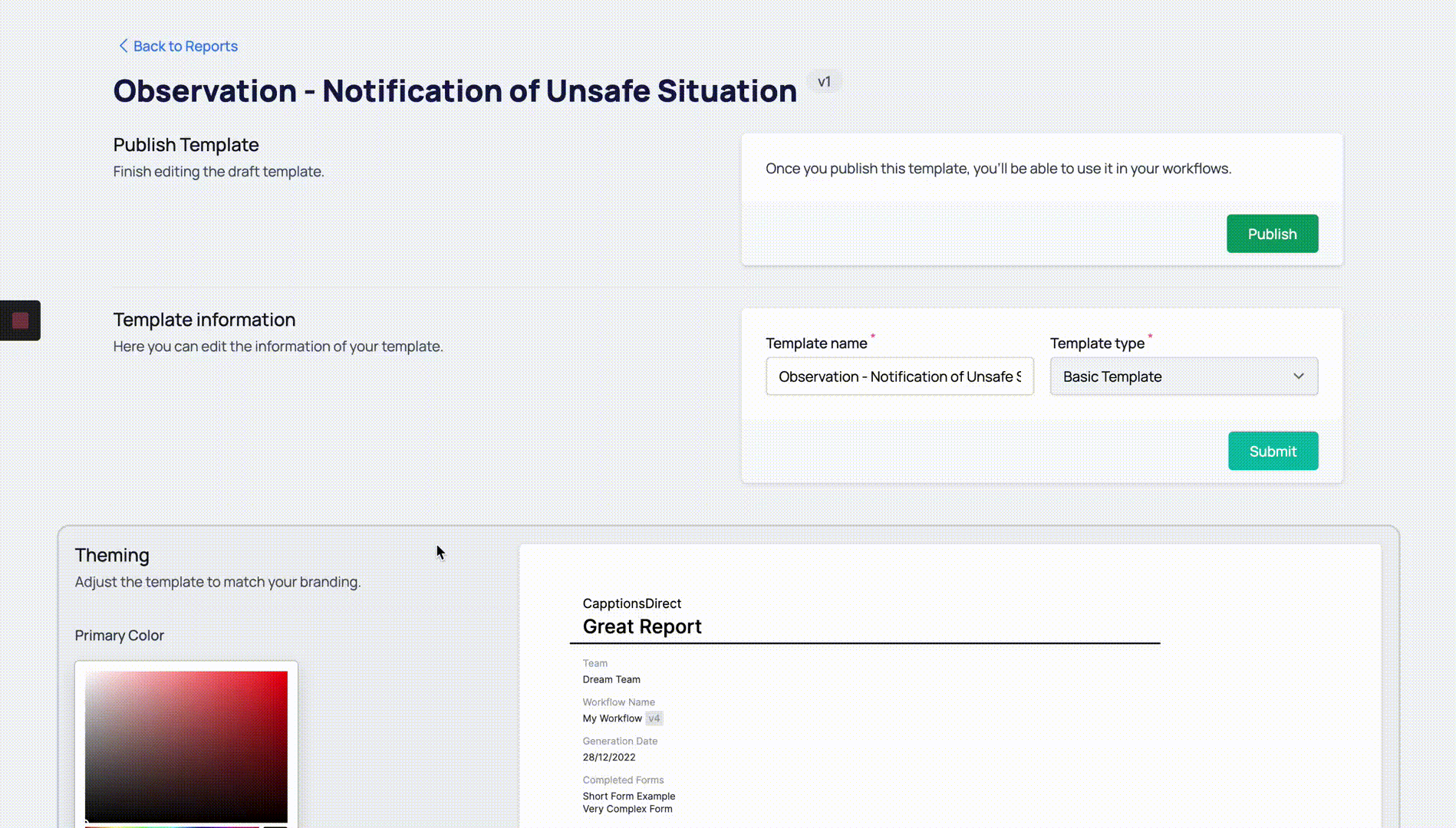 Congratulations! Your new template can now be used when generating a report. 🎉
This is also the end of this chapter. Now it's time to move on to the next chapter: workflows.