After you've been in touch with us and granted the rights to publish a template in the marketplace, you'll need some basic setup before you start selling templates.
If you haven't been in touch with us yet and do not have the rights to publish bundles to the store yet, please get in touch with us to talk about the opportunities. You can contact us via support@capptions.com
Connecting bank account
In order for you to start your shop we'll need to connect your banking details. This is so we can process the purchased bundles and pay you the amount you've sold a bundle for. This includes one time fees and subscription fees. The amount will be calculated automatically and transferred to you, minus the agreed upon commission. You can start the process under Settings -> Billing -> Payout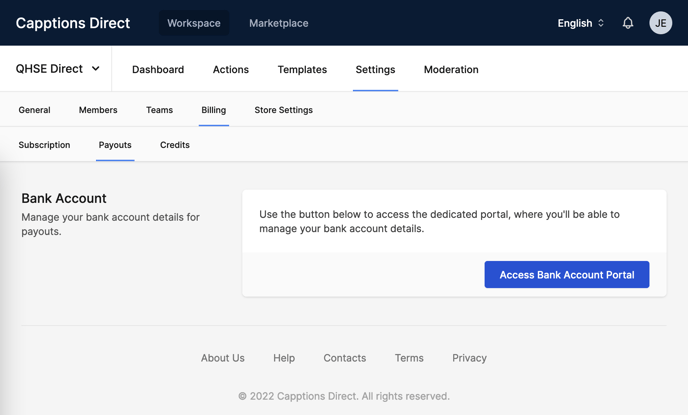 In order to complete the process you will need:
Company phone number & email (phone number will be verified)
Country & Type of business
Personal details of account owner (Name, DoB, Address)
Company website, or product description if no website is available
IBAN and account details of a company bank account
Proof of Management & Ownership (ID & Proof of address)
Once that is done, you can start editing your store settings.
Setting up my storefront
In the Settings -> Store Settings tab you will find the options to update the following:
Name of your identity in the marketplace
Short description / tag line
Logo
Longer formatted description.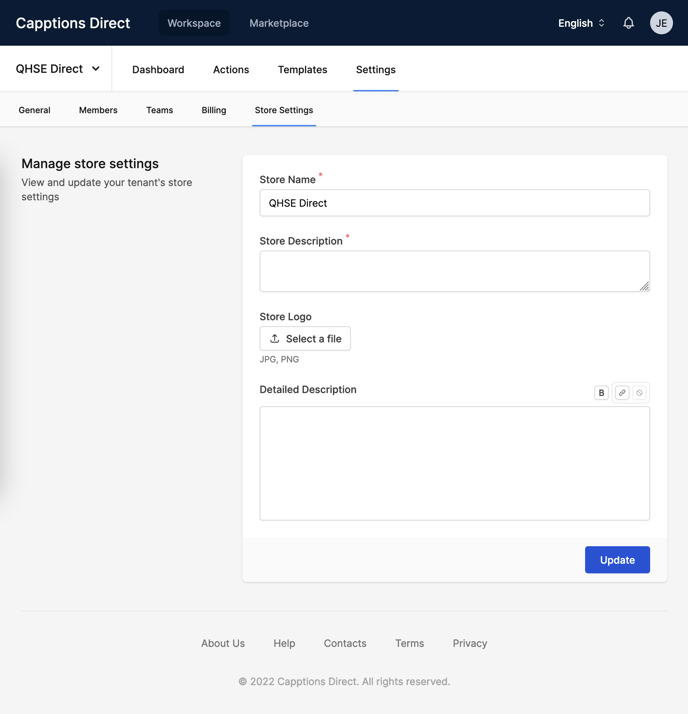 With these steps completed your basic presence within the marketplace is setup. You can now readily start publishing bundles of workflows for others to purchase and use.