3.6 How to preview your workflow
Have you already created a workflow and would you like to test it? This item explains how you can do this.
1)
To preview your workflow go within your
account
to ->
workspace
->
templates
->
workflows
.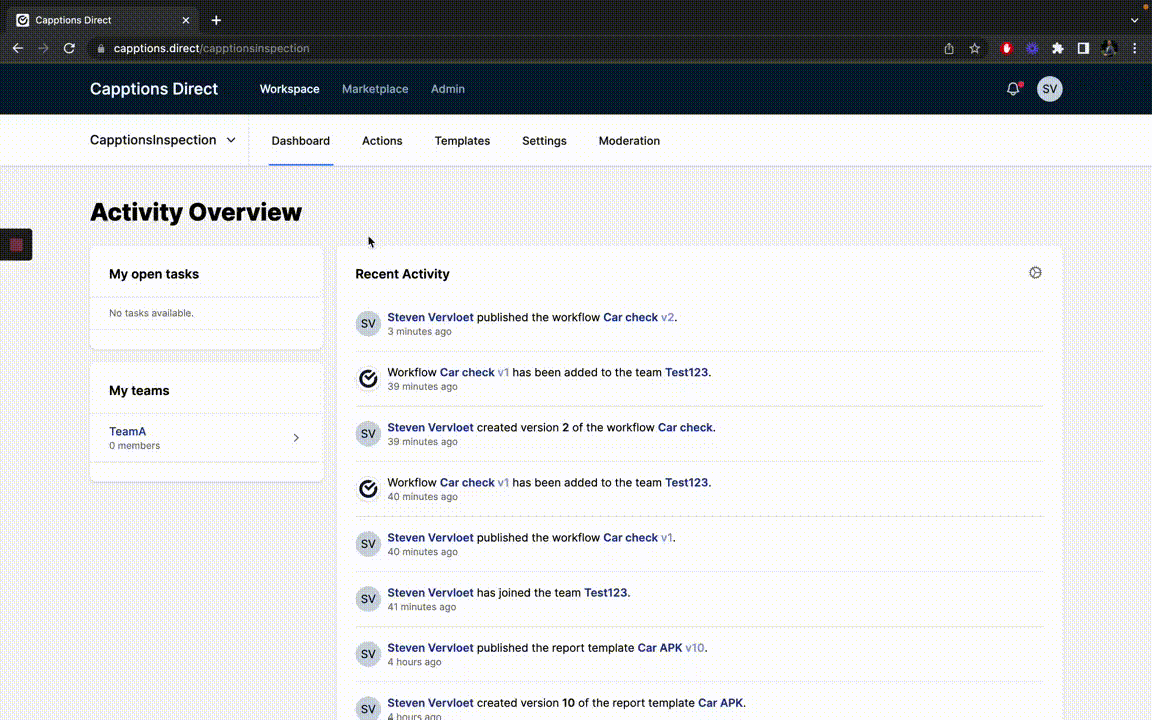 2)
To preview the workflow press on the button

and press
preview
. It is now possible to go through the workflow step by step.
(In the example below you can see how the current preview looks like)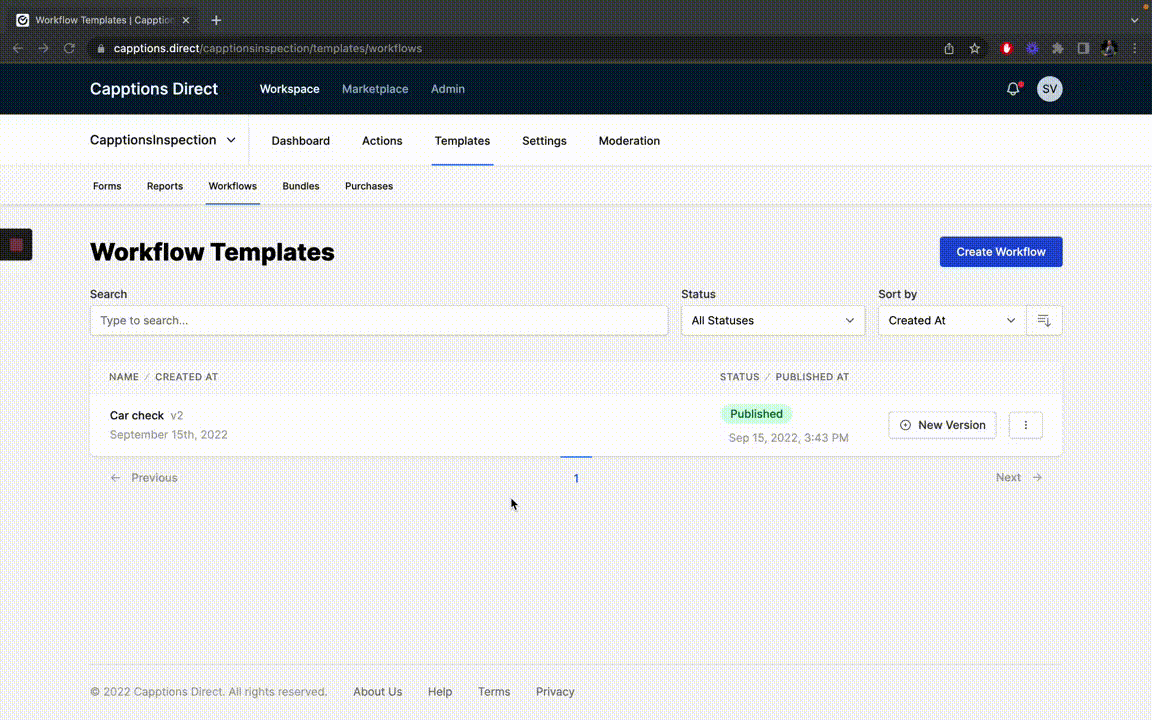 Congratulations, you now know how to preview your workflow. You can continue to the next step
4.1 How to start a new workflow
. 🎉