3.4 How to add a report within your workflow
To get a report of your workflow, you will need to add a report node to your workflow. This article explains how you can do this.
1) To add reports to your workflow, click on RMB (right mouse button) and then choose report. Give the report a title and mark the destined form. Now connect the node to the end.
In the following example you can see that two reporting nodes are set up for True & False.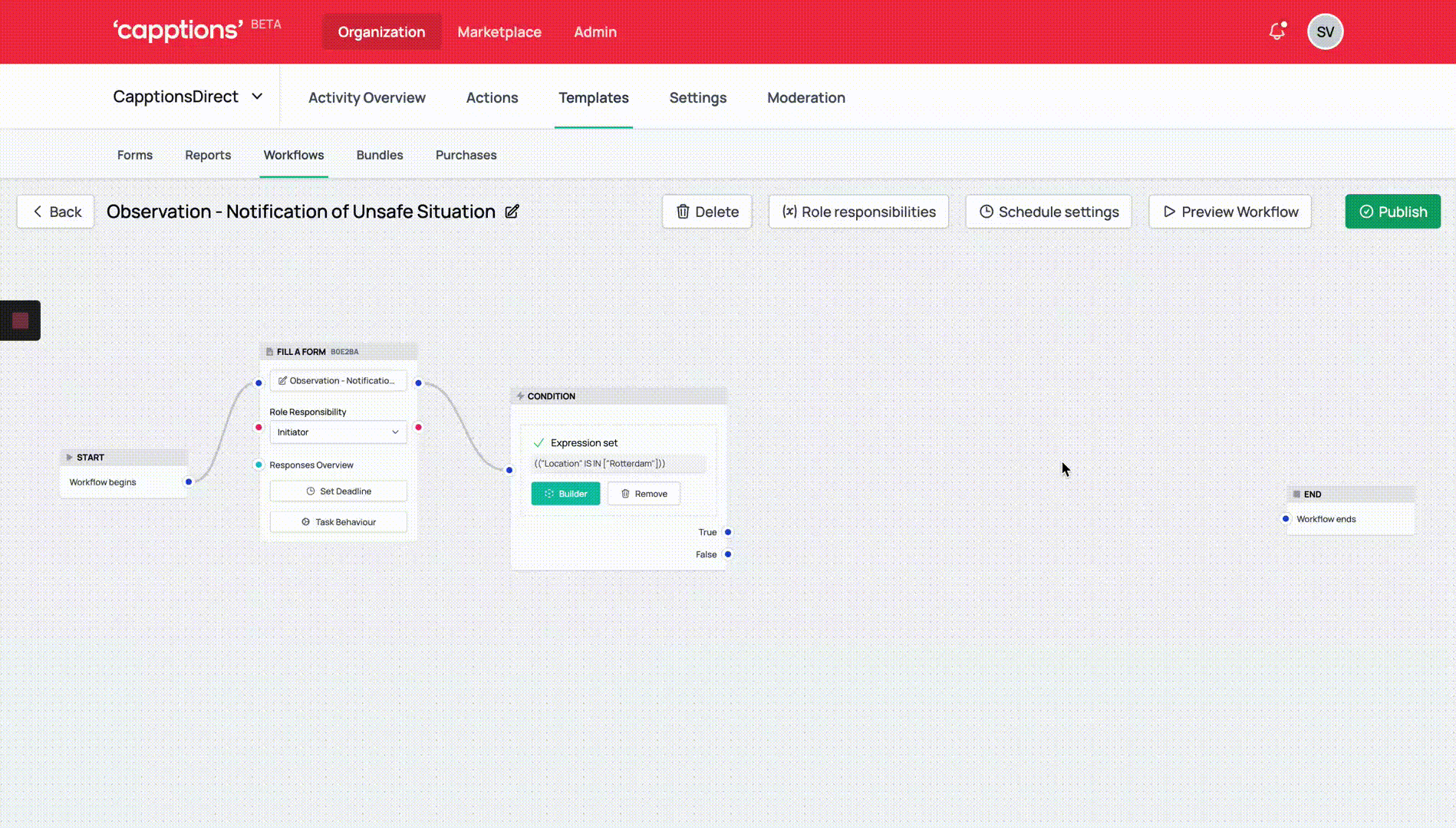 Congratulations, you successfully added a report within your workflow. You can continue to the next step 3.5 Create roles within a workflow 🎉