This item explains how to create and delete a workflow
1) To begin go within Capptions Direct to workspace. Once arrived press new workspace.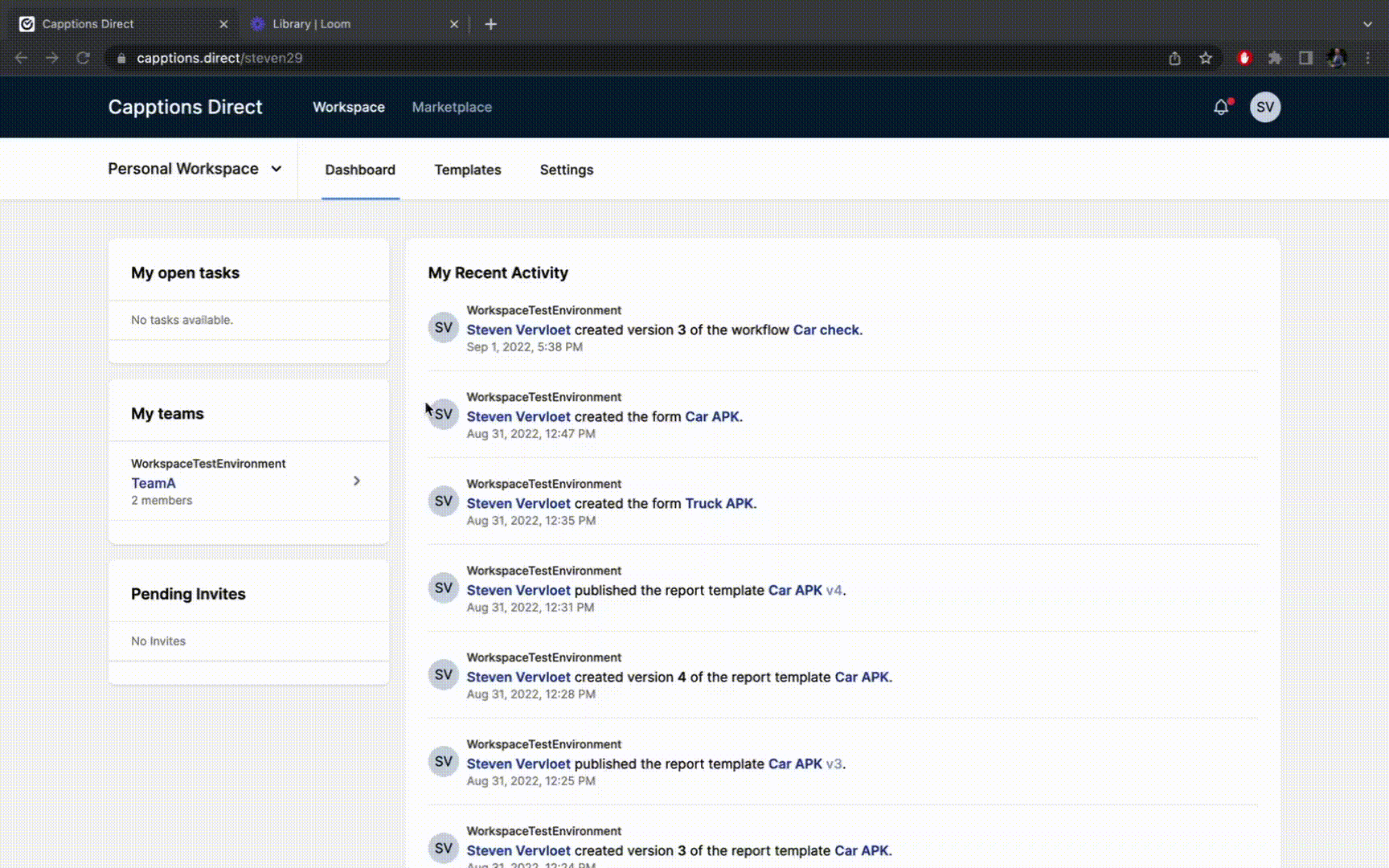 2) Give the Workspace a name and a workspace slug and press submit.
(A Slug is the unique identifying part of a web address, typically at the end of the URL.)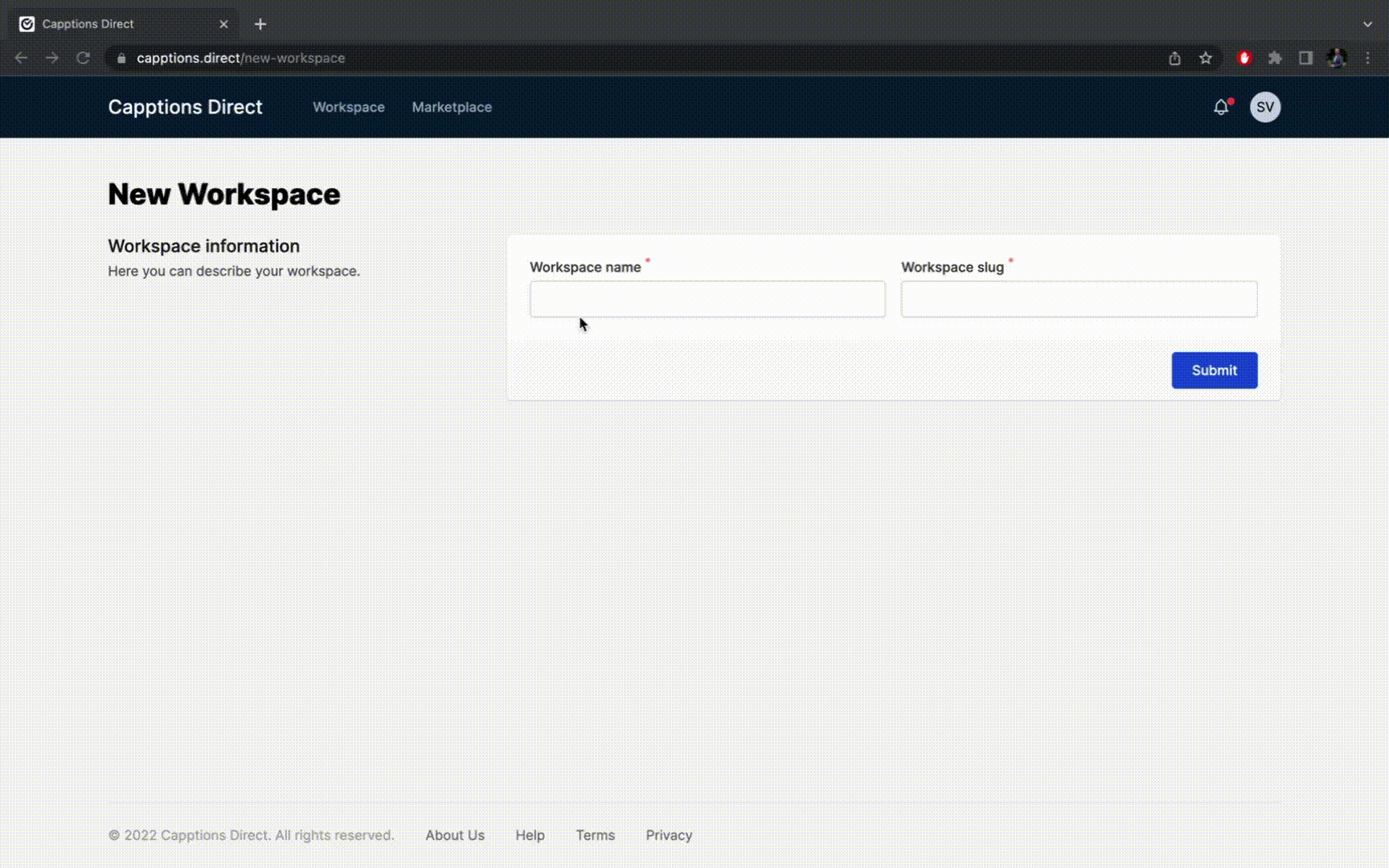 3) Congratulations, you've created your first workspace! You can continue to the next step 1.3 How to invite additional users. 🎉
(Optional) Delete a workspace

Attention: Make sure you're in the right workspace when you do the following steps so you don't lose work!

1) To delete a workspace go within Capptions Direct to ->settings ->general. Write the requested text and click permanently delete workspace.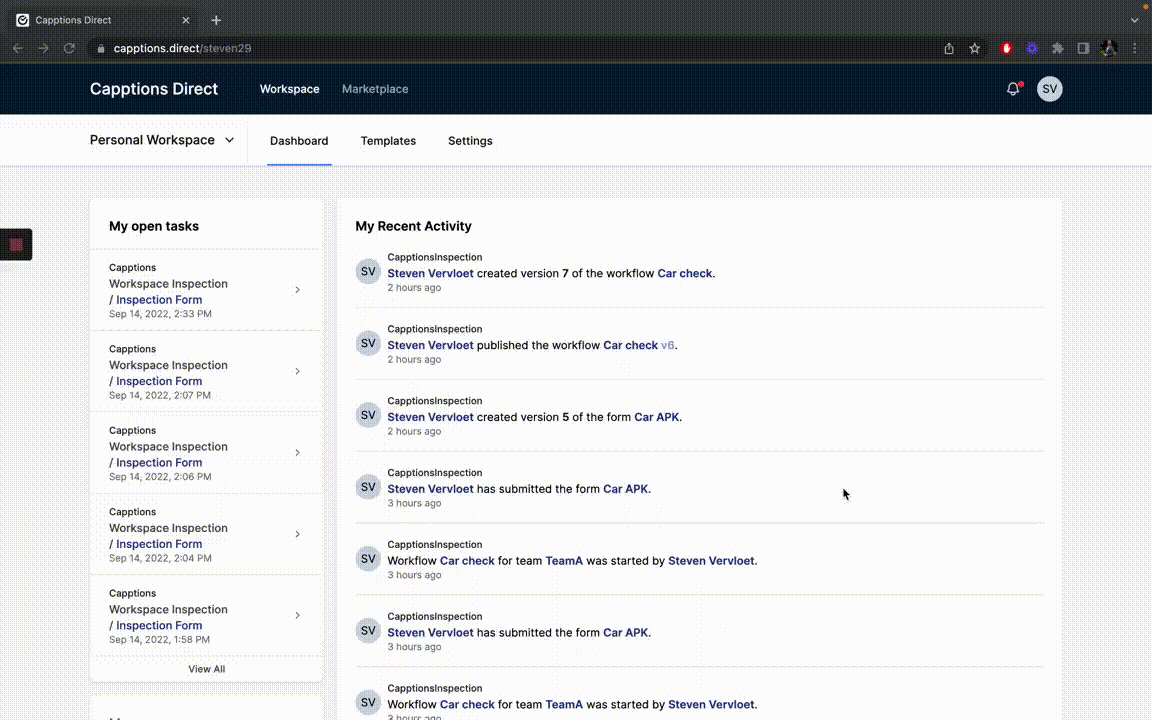 2) Congratulations, the workspace has been successfully deleted! You can continue to the next step 1.3 How to invite additional users. 🎉