Now you've created your account, it's time to create an organization. An organization is an environment in which you can create workflows, forms, and reports. Within your account, it's possible to create multiple organizations.
1) Make sure to log in to your Capptions account. In the menubar, you'll find the 'organization' button. After clicking this button, you'll enter your Personal Sandbox environment. This is your personal organization, so basically this is your playground.

To create forms, reports, and workflows to share with others, it's necessary to create a new organization. Hover over 'Personal Sandbox' and click on the option 'New Organization.'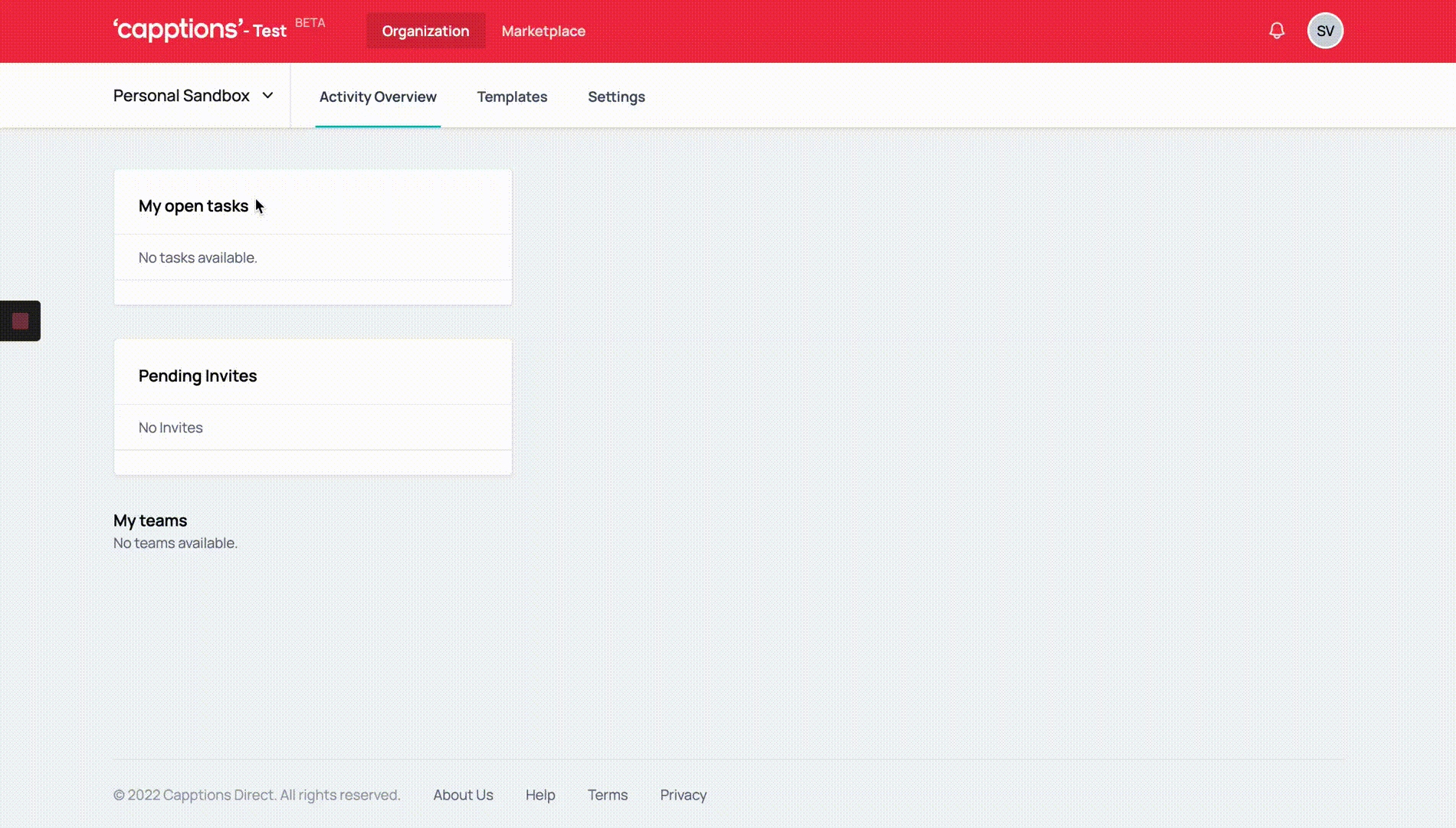 2) Now, it's time to give your new organization a name. We recommend using a name related to your specific business. After this, press submit.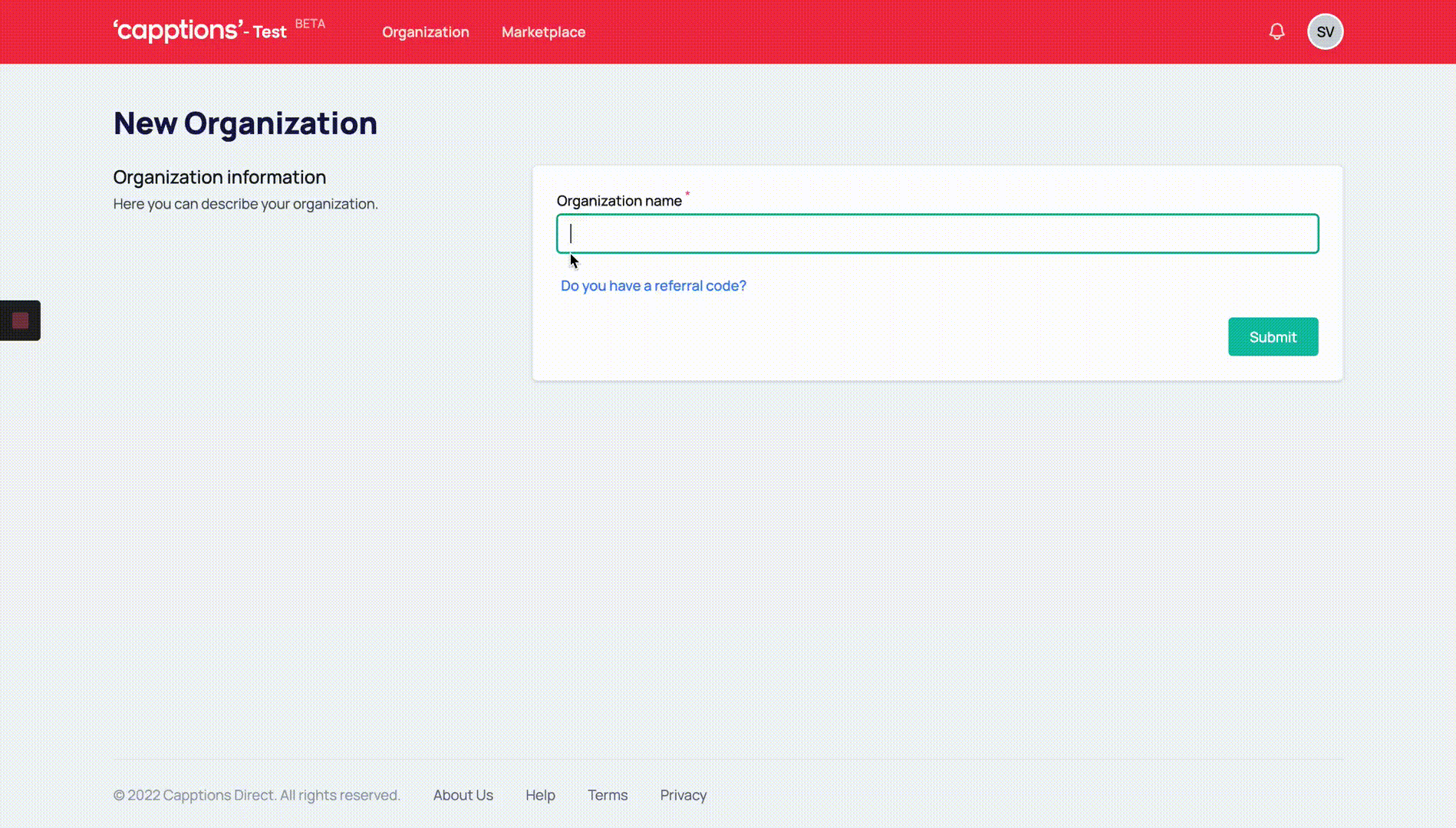 3) In the next screen you get the option to invite users and what role they will have within Capptions. Once a user has been invited, click on add users later to continue. (This is currently under maintenance)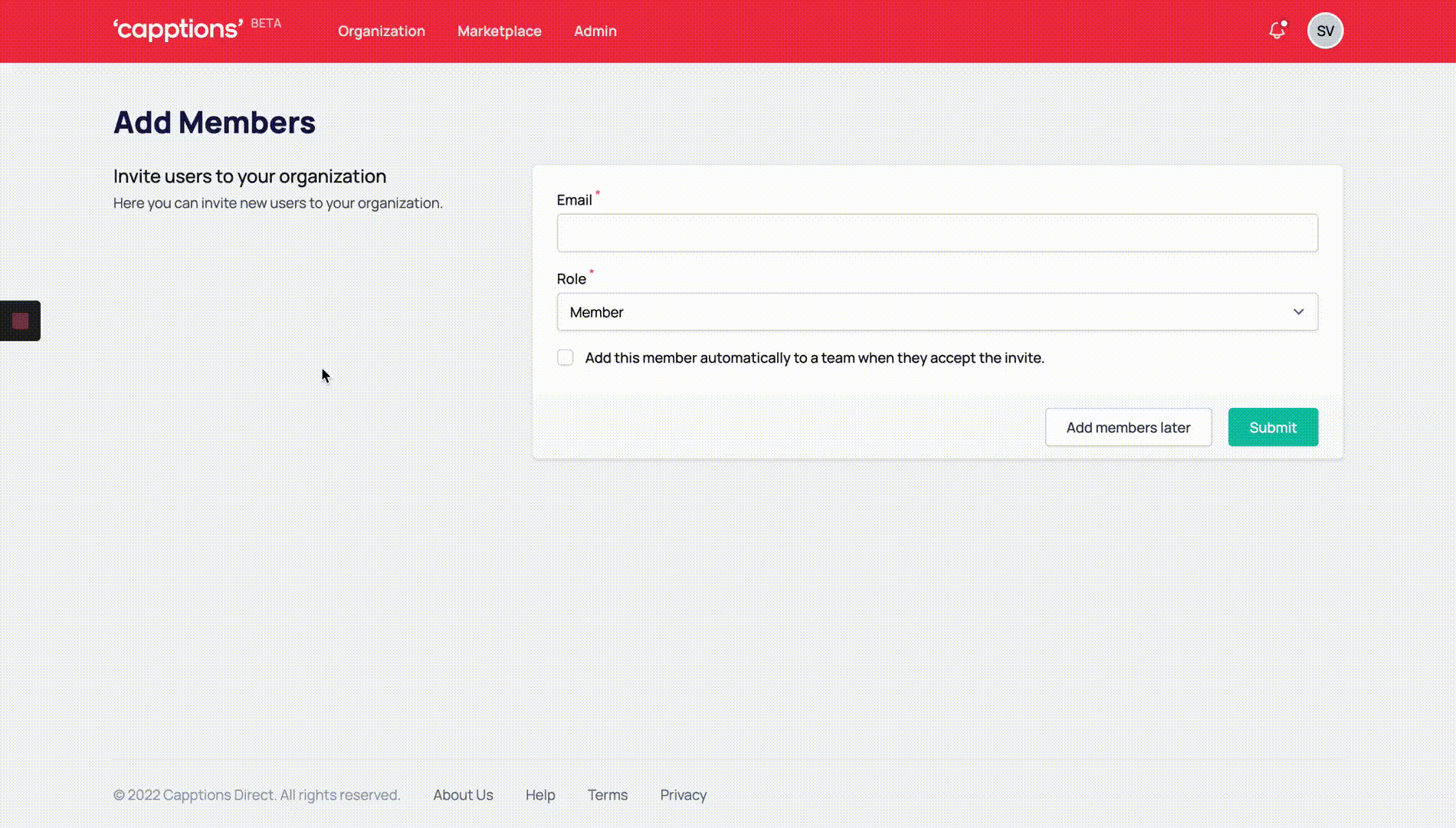 That's simply it! You've created your first organization! The next step is to invite your colleagues, so you can work together. Continue to the next step 1.3 How to invite additional users. 🎉


(Optional) Did you create an organization that you'd like to delete? No problem. Read the steps below.

Let's avoid that your valuable workflows, reports, and forms get deleted. So always double check that you're in the right organization. Any resources or data in the organization that you want to retain? No problem! You can easily download whatever you want to keep.

1) Are you in the right organization? Perfect. In the menubar, you'll find the button 'settings'. After clicking this, click on the 'general' button.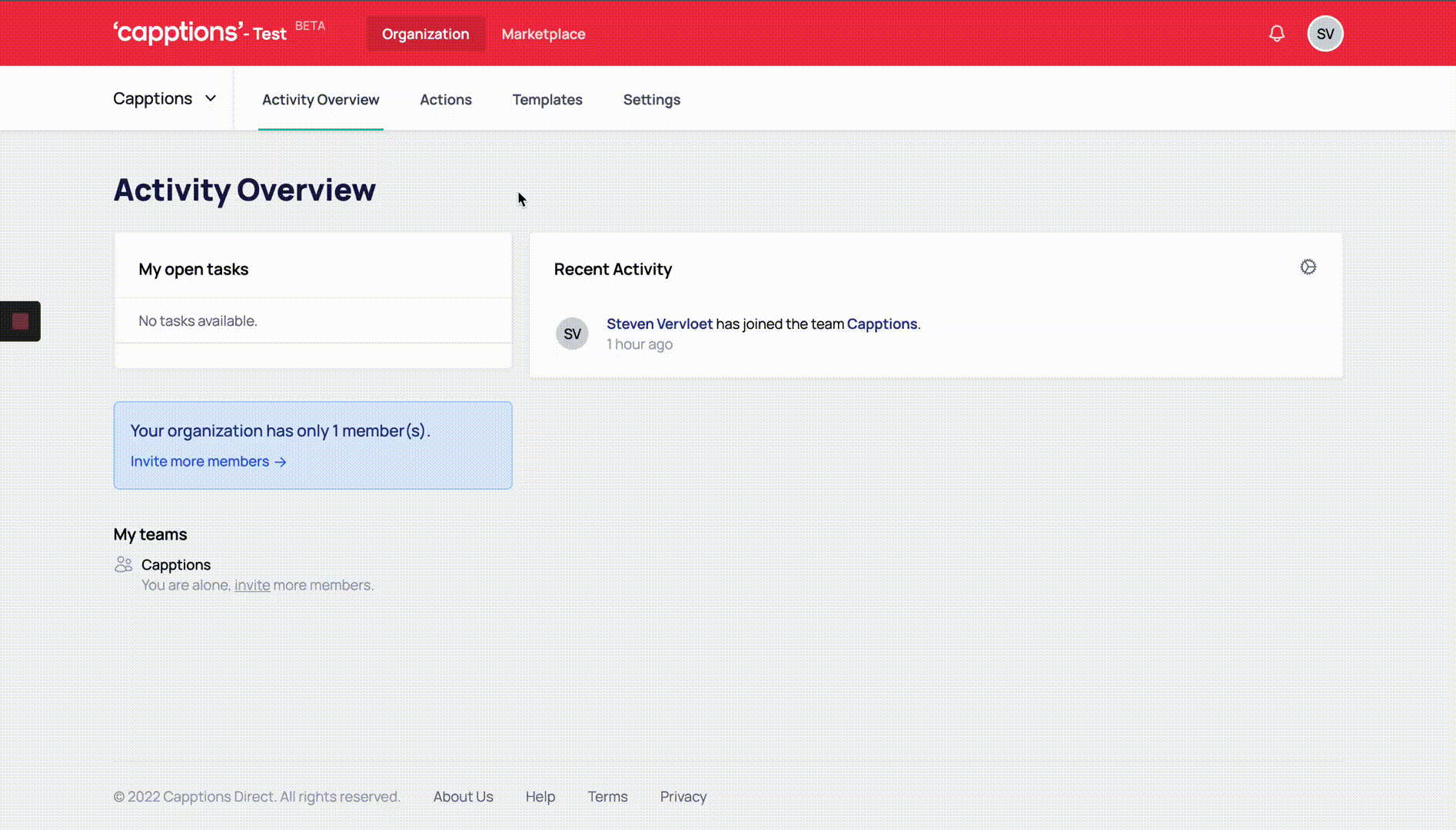 2) You'll now enter a page with 'Organization information', 'Default report template' and 'Delete organization' blocks. To delete a organization , write 'DELETE ORGANIZATION' in the textbox and confirm. After this, click 'permanently delete organization.'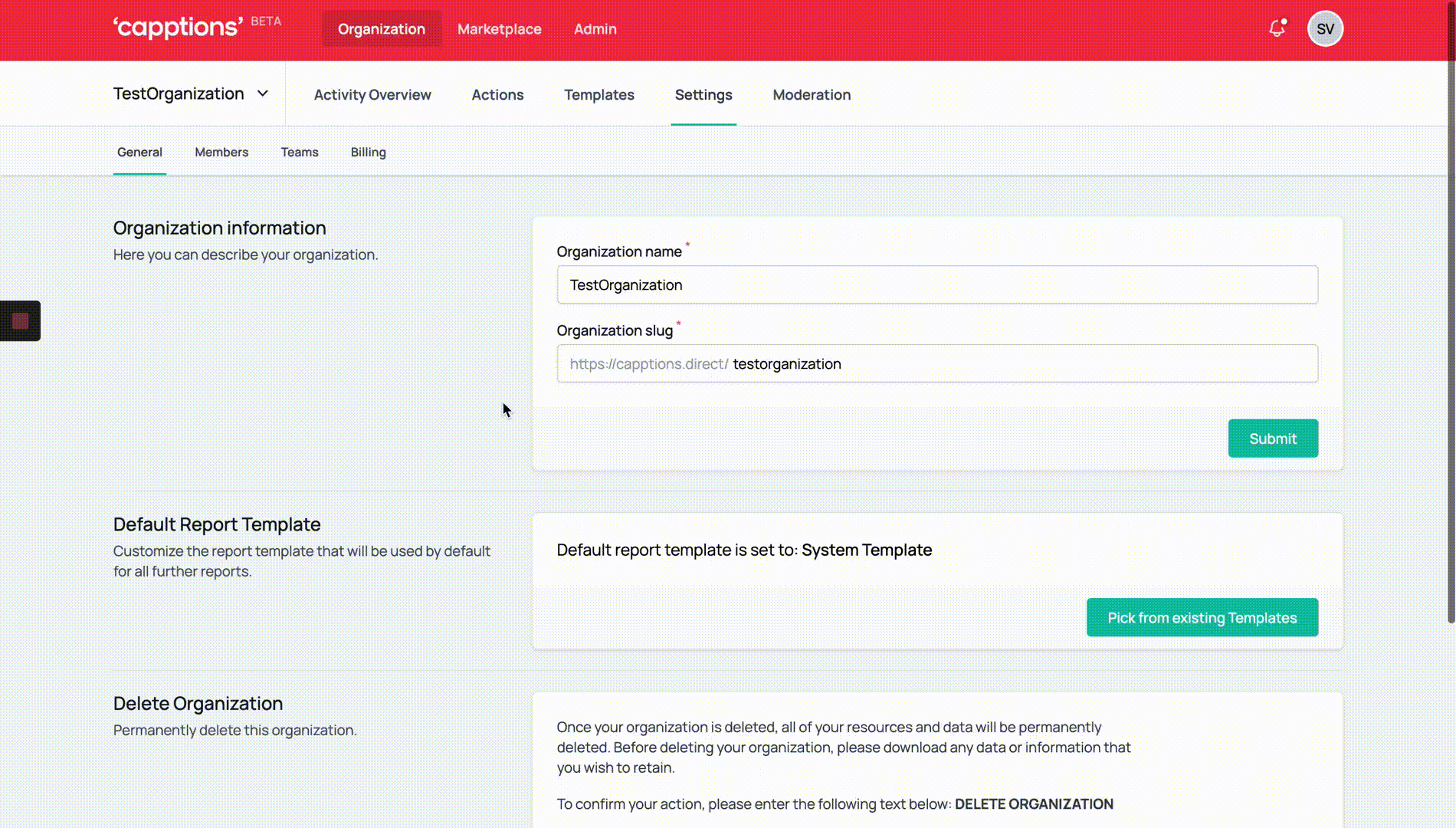 You've just successfully deleted a organization!